Camp Bow Wow Franchise
Bow Wow Buddies Feature Story: Logan
Today, the Bow Wow Buddies Foundation would like to introduce you to Logan, a dog gone cute six-year-old Weimaraner from Atlanta, Georgia!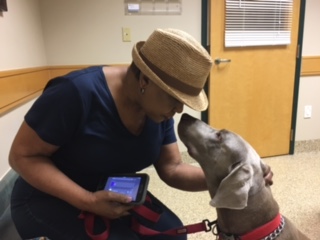 A bit about Logan:
Logan, a lovable member of the Atlanta Weimaraner Club Rescue was living and playing with his foster mom while awaiting the details on his fur-ever home. One night, Logan began acting differently than his normal loving self, which prompted his foster mom to rush him into an emergency appointment at the vet. Veterinarians found a Leydig Cell Tumor that needed to be removed as soon as possible. Due to the severity of the tumor, it was imperative that they operate before it began to grow in size or spread.
Bow Wow Buddies to the Rescue!
Unfortunately, a procedure of this nature can get expensive — cue the Bow Wow Buddies Foundation! After reaching out, Debbie received a grant to help offset the cost of the operation, performed by BluePearl Veterinary Partners! This fast-response by all afforded Logan to be able to have his operation, and get back on track to find his fur-ever family! In fact, Logan's foster mom was so happy, she couldn't imagine parting ways with Logan, and decided to adopt him — what a paw-some ending!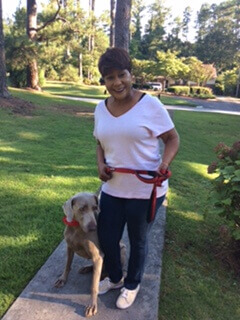 "Words cannot express how grateful we are that the Bow Wow Buddies Foundation provided the grant to help us save Logan… We know that if Logan could talk, he would let Bow Wow Buddies know that he's so happy to be alive."

-Debbie, Logan's Mom

Each year, many pets are denied access to urgent medical care, simply because their parents, foster parents, or rescuers cannot afford the climbing costs of emergency veterinary treatment out-of-pocket.

The Bow Wow Buddies Foundation is happy to assist dogs and their families in their time of need. With help from donations, we're able to award grants of up to $2,500 for necessary medical treatments for dogs in need across North America.

Lend a paw and donate todayto help dogs like Logan get a second leash on life!

Categories:

Posted By