Success Story
The Original Vision: In with Camps & Out with Kennels
The impetus for Camp Bow Wow comes from our founder's personal experience. Heidi Ganahl didn't want to leave her dogs in a kennel when she and her husband had to travel. A traditional kennel has dogs locked in cages for most of the day. The dog is let out two or three times a day for bathroom breaks. If they get play time, it can be just as stressful as being caged — either the dog is put into a dog run by itself, or the already-stressed pooch is put with other dogs in an environment that lacks consistent human supervision, which can be dangerous.
"We made the best choice we could have ever made in our initial decision to join the Camp Bow Wow franchise system. Our experience has been humbling and almost too good to be true." - Frank & Tamara Wetegrove, San Antonio, TX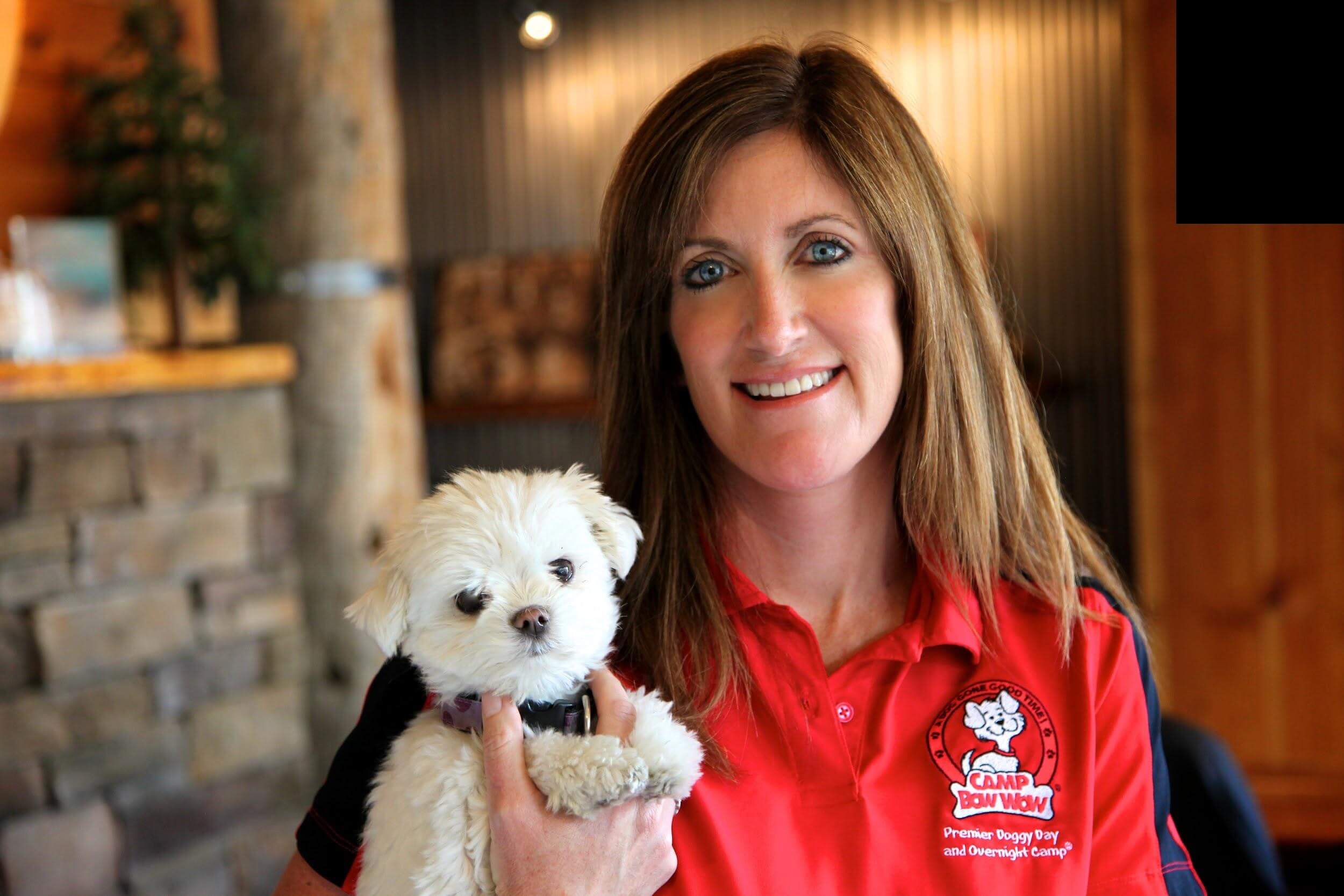 Ganahl's idea was a summer camp for dogs — the kind of place a dog might design for himself if he could. A boarder gets a comfortable Cabin with a cot, a fleece and room for his dog-mates if he's from a multi-canine home. He gets all-day play – indoors and out – with other dogs his size and temperament. Most importantly, they're under constant supervision. At night, in Camp Bow Wow's temperature-controlled environment, soothing music is piped in to help tired pups get to sleep. She designed a space that was good enough for her dogs — and for millions of others, too, as it turned out. Customers fell in love with the concept as soon as it debuted in 2000. Entrepreneurs fell in love when franchising began in 2003.
Contact us to learn more about our groundbreaking dog care business opportunity and how we're marking our place in the doggy boarding and day care industry.