Today, the Bow Wow Buddies Foundation would like to introduce you to Bengie, a three-and-a-half-year-old Pembroke Welsh Corgi from Sullivan, Wisconsin.
Here is Bengie's story:
Bengie is quite the energetic little boy! His favorite pastimes include romping around with his family and fur-sister, Bailey, and cooling off on a hot day in the yard. His prized possession is his puppy pool, where he spends hours splashing around until his heart's content!
Sadly, his pool-playing days were put on hiatus for a period of time, when Bengie ruptured his anterior cruciate ligament — an injury that required extensive surgical repair and physical therapy. You guessed it… both of those would require Bengie's parents to pay a pretty penny. Luckily, his mom wasn't ready to give up pool-time for Bengie just yet! After weighing her options, she did what any loving pet parent would do — she reached out to the Bow Wow Buddies Foundation for assistance.
Cue the Bow Wow Buddies Foundation!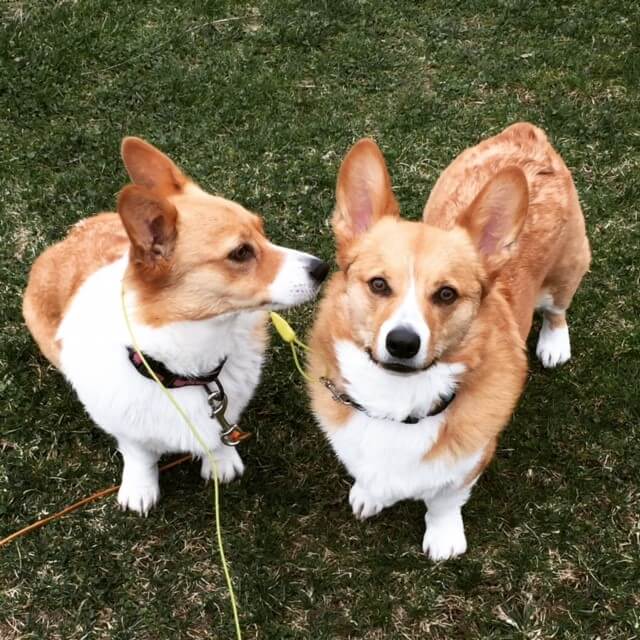 Like many pet parents before them, Bengie's parents turned to the Bow Wow Buddies Foundation in their time of need. As you can imagine, we were delighted to lend a paw! With the help of Bow Wow Buddies, Bengie's parents were able to receive the grant money they needed to pay for Bengie's surgery, as well as funds to help him recover after the procedure was done. With the proper love and care from the staff at WVRC Emergency & Specialty Pet Care of Waukesha, Bengie is now excitedly gearing up to tackle the dog days of summer — doggy pool style!
"When I was accepted I was beyond relieved. I had paid for the surgery out of pocket, but by being granted the money, I was able to get out of some of the debt. We were able to pay for a more expensive and secure surgery option knowing we were going to be granted a donation."
-Morgan, Bengie's Mom
Here at Camp Bow Wow, caring for and loving dogs is what we do best, and the Bow Wow Buddies Foundation is a strong reflection of that philosophy. Each year, many pets are denied access to urgent medical care, simply because their parents, foster parents, or rescuers cannot afford the climbing costs of emergency veterinary treatment out of pocket.
The Bow Wow Buddies Foundation is happy to assist dogs and their families in their time of need. With help from donations, we're able to award grants of up to $2,500 for necessary medical treatments for dogs in need across North America.
Lend a paw and donate today to help dogs like Bengie get a second leash on life!