Today, the Bow Wow Buddies Foundation would like to introduce you to Dagmar, a loving five-month-old pit bull mix from Cleveland, Ohio.
Here is Dagmar's story:
This fur baby's nightmare began in the pound. Dagmar was suffering from a broken foot that never healed properly and was completely unable to use his left front leg. Regrettably, this made it impossible for him to live the full life all dogs deserve.
Being such a young puppy with a foot that was damaged beyond repair, Dagmar was not able to be rehabilitated. In order for him to have a chance at a high-quality life, the only option was amputation.
Unfortunately, as you might have guessed, amputation is not a cheap procedure — and it most certainly is not provided by the pound! Luckily, FIDO's Companion Rescue Inc. stepped in. After hearing Dagmar's story, they decided to rescue him and reached out to the Bow Wow Buddies Foundation for assistance.
Cue the Bow Wow Buddies Foundation!
Thanks to the Bow Wow Buddies Foundation and FIDO's Companion Rescue Inc., Dagmar was not only rescued, but he was given the life-changing amputation surgery he required.
How's he doing? Since his surgery, Dagmar has been adopted by a loving family and fortunately, having three legs hasn't slowed him down. Now he can romp and roll with the best of them!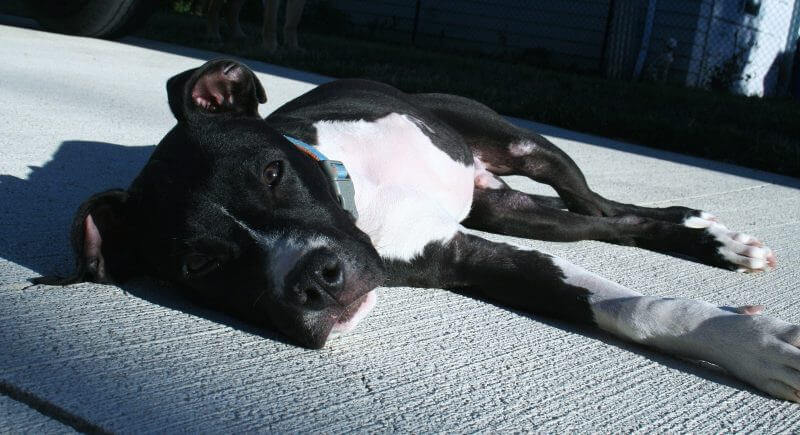 "Being accepted to get this grant is so important to us. We take on so many medical cases that we simply cannot fund all of them on our own and need outside assistance beyond fundraising and individual donors. Sponsorship grants like yours are vital to us being able to do as much as we can to help dogs in need."
– Michelle, FIDO's Companion Rescue Inc.
Caring for and loving dogs is our number one priority here at Camp Bow Wow. Every year, many pets are denied access to the medical care they need simply because their pet-parents, foster parents, or rescuers can't afford the rising costs of emergency veterinary services. Thanks to the Bow Wow Buddies Foundation, we're able to help take on these costs.
The Bow Wow Buddies Foundation is happy to assist dogs and their families in their time of need. With help from donations, we're able to award grants of up to $2,500 for necessary medical treatments for dogs in need across North America.
Lend a paw and donate today to help dogs like Dagmar get a second leash on life!