We'd like to take a moment to wish everyone a Happy Holiday and say thank you for taking such great care of your pets! Since many families like to incorporate their dogs into the holiday festivities and give them presents too, how about giving the gift of enrichment?
You may be wondering, "What is enrichment?" Enrichment is all about allowing animals to express natural behavior in a safe, healthy, and positive way. When you provide dogs the opportunity to use their senses to investigate, explore, and experience different smells, textures, sounds, tastes, and sights, it can improve their quality of life, engage them mentally, and support their ability to adapt, cope, recover, and thrive!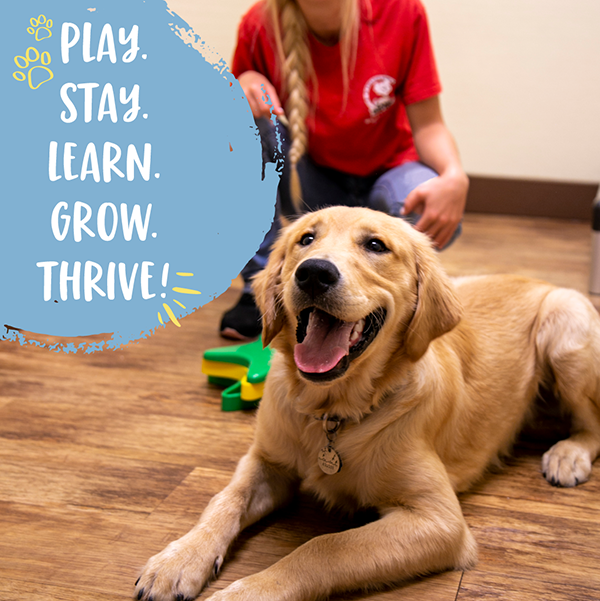 You probably already do some type of enrichment at home even if you don't think about it that way. If you allow your pup to shred toys and enjoy watching them rip the stuffing out: that's a form of enrichment! If you have a kiddie pool for your pup in the summer months and let them splash around and dig in the water: that's a form of enrichment too!
Enrichment sums up to providing your dog different opportunities to express these natural behaviors like sniffing, shredding, digging, rolling, burrowing, and so much more. Keeping variety as part of your enrichment routine is an important part of providing these opportunities because it can help a dog keep his senses engaged rather than tuning them out because they see, smell, touch, taste, and hear the same things every day.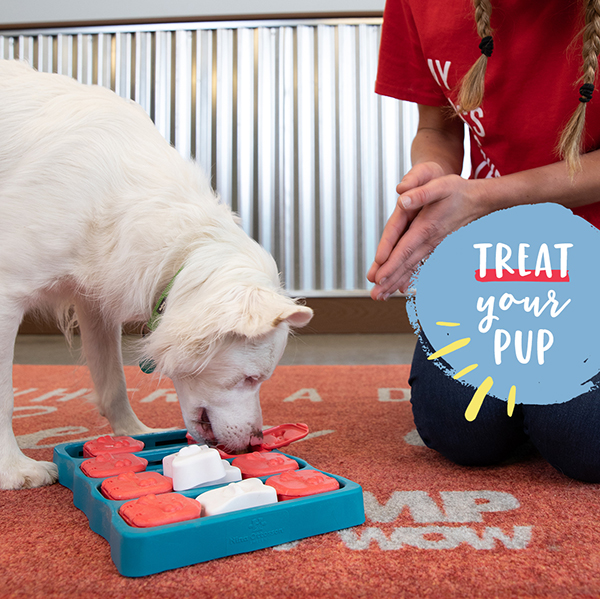 Home Enrichment Ideas
A few ways you can spice up the enrichment in your pup's life are:
When you're out on a walk, take a new route and let your pup take time to sniff the leaves, trees, bushes, etc. for longer periods of time! Sometimes walks become all about the exercise, when really the ability to sniff and explore can be more rewarding for a dog's senses and wear them out just as much.
If you currently offer your pup puzzles, invest in a new option or make your own at home using toilet paper or paper towel rolls stuffed with a few treats or toys (make sure your pup doesn't ingest the whole cardboard tube!)
Instead of feeding your dog from a bowl, use a Kong wobbler, slow feeder, snuffle mat, or other interactive toy so they can problem-solve to get their food.
Play the foraging game in your yard by tossing a handful of small, smelly treats in the grass and letting your dog sniff around to find them.

You can also mimic this indoors by hiding several treats around a room and encouraging your pup to find them.
If you need to help them start looking, you can point to the treats, let them see where you dropped one, and use verbal encouragement to urge them along.
Camp Bow Wow® Enrichment
Did you know that many Camp Bow Wow® locations now offer enrichment-based opportunities to the Campers throughout the day? In addition to all-day play with their four-legged friends, Campers get to have daily sensory stimulation that is built into the Day Camp routine. Many Camps also offer individual enrichment opportunities for additional exercise, hands-on TLC, and mental activity. These services allow a Camper to bring part of their home routine to Camp and are personalized for each dog! Find a location near you and ask about Camp Bow Wow's services and our enrichment offerings here.