The History of Camp Bow Wow
A "Tail" of Our Early Days
Camp Bow Wow®, founded by entrepreneur and avid dog lover, Heidi Ganahl, opened its first location in December 2000 and was one of the first dog day care facilities in Colorado. We found immediate success and the community really embraced our concept. Realizing there was high demand for these services, we opened a second location. It was shortly afterward that the idea of franchising the business was introduced.
Today, we are proud to have over 200 Camp Bow Wow locations throughout North America and are the continent's largest pet care franchise and the leader in doggy day care and boarding. All our Camps offer doggy day care and boarding services, and many of them also provide grooming and dog training services. We are proud to care for all pups as if they were our own and look forward to many more decades of providing leading dog care services.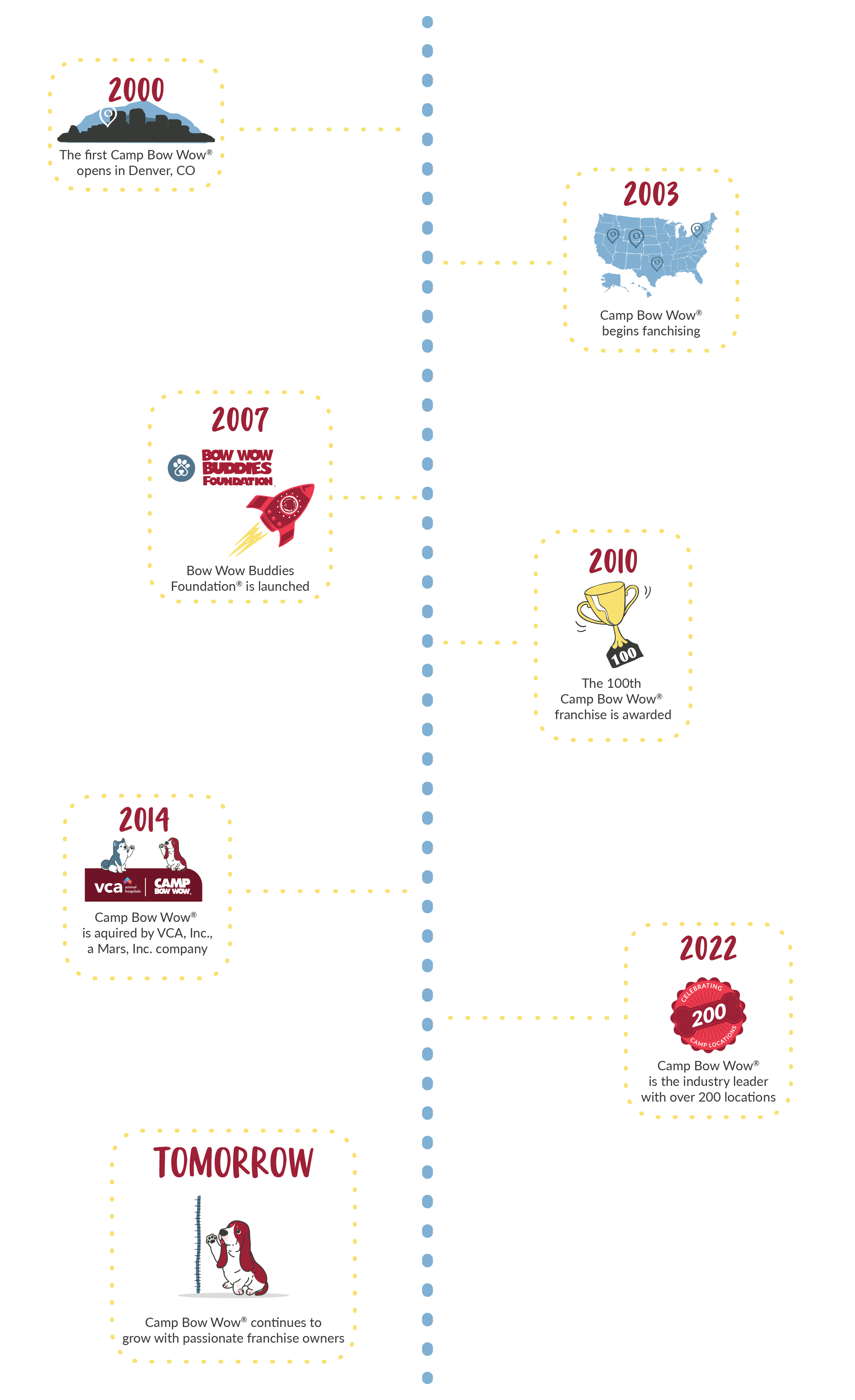 Camp Bow Wow Headquarters
Our corporate office is located next to our Westminster location at 7577 West 103rd Avenue Unit 209. Westminster, Colorado 80021.
A Dog Gone Bright Future
We are excited about the future and look forward to serving another generation of dogs and their parents. In August 2014, Camp Bow Wow was acquired by VCA Inc., which is a leading animal healthcare company with over 1,000 animal hospitals in the US and Canada. Since September 2017, VCA, Inc. and subsequently Camp Bow Wow are wholly owned subsidiaries of Mars, Incorporated. We are growing and can't wait to bring our premier dog care services to even more communities so that countless more dogs can experience the Camp Bow Wow difference.