Camp Bow Wow Franchise
Camp Bow Wow is Proud to Party With Our June Babies!
Summer is right around the corner, and while we have some pawesome Camps opening this season, we can't forget about all those that have been with us along the way as well! That being said, we wanted to take a moment to celebrate our June babies, and all that they've accomplished in their time as a part of the Pack.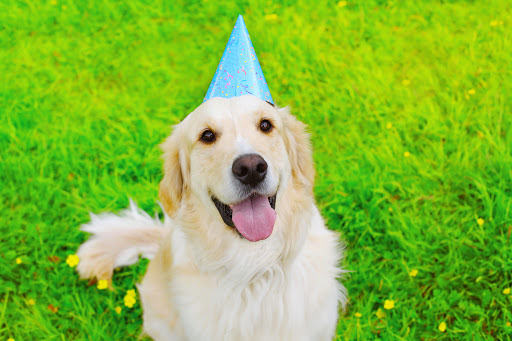 Happy 1st Birthday!
You're growing up! Congratulations on a year of tail wagging-success, and your bright future ahead.
6/17 Camp Bow Wow McKinney
6/28 Camp Bow Wow Mid City
Happy 2nd Birthday!
Two years old means two years of puppy love at this Camp! Keep up the pawesome work!
6/12 Camp Bow Wow Lawrence
Happy 5th Birthday!
Five years and counting! Keep romping around and chasing those dreams.
Happy 6th Birthday!
Six years of Camp life has come and gone, and we'd say that deserves a round of appaws.
6/9 Camp Bow Wow Ann Arbor
Happy 10th Birthday!
A decade in Camp years is 70 in dog years — and how wonderfully these three Camps have aged!
6/12 Camp Bow Wow Lawrenceville
6/25 Camp Bow Wow Halifax
6/27 Camp Bow Wow Tri Valley
Happy 12th Birthday!
Last but not least, let's put our paws together for this month's oldest Camp, turning 12!
6/27 Camp Bow Wow Bridgewater
The pet care industry is growing faster each year, and Camp Bow Wow is right there with it! In fact, the American Pet Products Association estimates that pet parents across the nation will spend a total of $69.36 billion dollars on pet care products and services in 2017 alone. At that rate, it's no surprise that the future for current and prospective franchise owners is bright!

If you're interested in learning more about what it takes to join the Camp Bow Wow Pack and invest in a bright future and doggone good time, dial 877-700-2275 or request your free executive summary here!

Categories:

Posted By