Camp Bow Wow Franchise
Camp Bow Wow® franchise owner review: Tami Sarra, Hartford, Connecticut
Single mother of three finds her passion as Camp Bow Wow franchise owner
Tami Sarra, owner of the Camp Bow Wow franchise in Hartford, Connecticut, loves the independence and flexibility that being a franchise owner affords her.
After a divorce in 2006, physical therapist and mother of three Tami Sarra was living paycheck-to-paycheck. As someone who had always had an entrepreneurial spirit, Tami knew she wanted independence and flexibility, and she decided to open a Camp Bow Wow franchise in Hartford, Connecticut. It opened in December 2008. Today she is remarried to a man with three kids of his own, so working in a Camp with a hundred or so dogs often feels like an escape, Tami jokes. She and her family share their home with their own menagerie that includes a cat, a 7-year-old Chihuahua mix, a 6-year-old Pyrenees mix and a 6-year-old Great Dane mix. This is her story.
Why did you decide to open a Camp Bow Wow? I've always had dogs. I started looking into kennels and no one was really willing to endorse a kennel. As I did my research, I came across Camp Bow Wow. Founder Heidi Ganahl is the one who sold it for me personally. She's about a year older than me, and I really identify with her.
I really did not have any money in the bank. I borrowed from my retirement plan for my working capital, and I got a small business loan to do the build-out. My kids and I were there pretty much there all the time from the beginning. I've always been a very hands-on owner. I did not have a manager. Now I don't physically need to be there, but I personally love to be there.
What do you like about owning the business? I love the dogs, obviously. I love the staff development, I love that people appreciate the services we provide. We have a mix of blue- and white-collar folks, but I really draw a lot of people from the blue-collar community who like what we do. And it just feels good.
My kids are 20, 18 and 16, and of course when we started they were 7 years younger. Looking back, I'm not quite sure how I did it as a single parent — and they were in 3 different schools. They all work there now. My son just graduated high school and works there full-time. He'll probably eventually own his own business, maybe a Camp Bow Wow. My oldest daughter was 14 going on 35 when we started answering phones and everything. She's going to school full-time and works 30 hours a week at Camp, three 10-hour days. Customers really appreciate the family aspect of it. Several of our key staffers have been there from the beginning.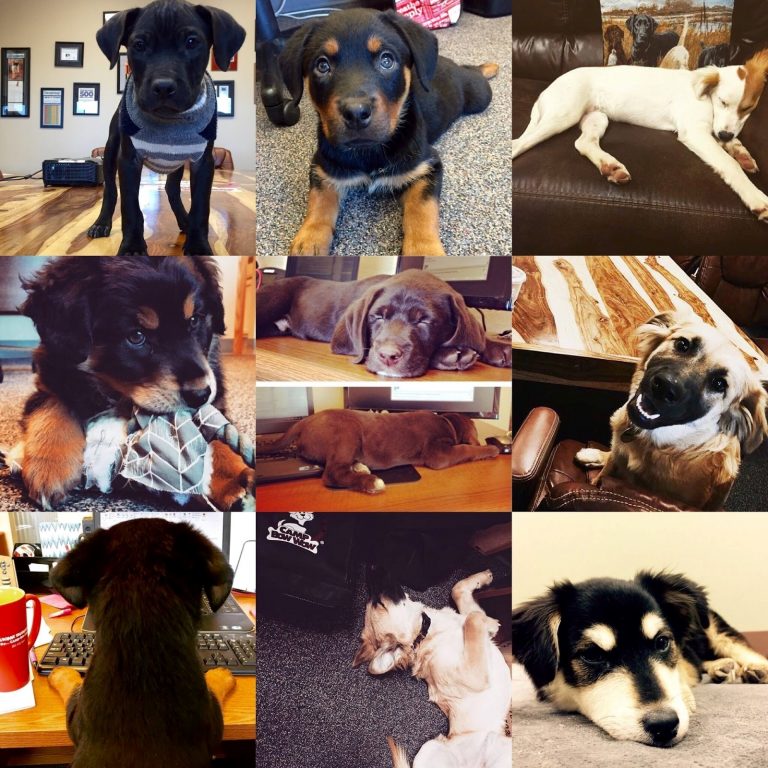 What makes it fun? With Camp I don't feel like I work at all because I love it. I don't think you can put words to it. I literally walk into it and there's 99 dogs and it's loud and I just love it. I got married just about a year ago and now I have six kids and I come here to relax. I'm a perfectionist and Type A, and it's controlled chaos. I can go in there and play with the dogs if I want to.

Knowing what you know now, if you were just starting out again, would you still become a Camp Bow Wow franchise owner? Absolutely. It's a tremendous model; that's why I did it in the first place. Corporate overall does a great job, and it really is a terrific model.

How do you feel about the direction of the brand? I think it's too good a model to fail. It's a tremendous opportunity. I think they're doing all the right things. It's still new and growing, and it feels like a new brand. I do my thing, I run it by the book, and it fits my personality perfectly.

What is the genius of this brand, when you strip everything away? The focus is on the dogs, dividing them by size, and making sure the Counselors have a little more training, like our Behavior Buddies trainers. Customers love the webcams; I love the accountability. I think our genius is the way we take care of the dogs during the day, and let them enjoy supervised play and be dogs, and invite the overnight boarding dogs to be part of that, too. The size of the facility is important, too. You have to build it big enough to make money; some people open these tiny places.

How does HQ help you? What are some of the most valuable things they do to support you? The website and the brand awareness is big. I like the people there. I think overall they're accessible. If I need them, they're there. If I ever had an issue, I know I could go to them.

How important is previous industry experience? It's not. I love the fact that I've never boarded a dog and I opened a boarding facility. I can tell that to a customer, when they're so nervous about leaving their dog with us and I can tell them how I feel. I get it, and they know that.

What does your typical day look like? I'm up at 5, 5:15. I walk the dogs, get the kids out the door, get over to Camp around 8, 8:30, 9. I might go a whole week and work from home and just pop into Camp. An average work week from home would be doing my daily routine stuff in the morning and checking in with iPhones and iPads. All the reservations come to me and I can manage that. My husband and kids know I'm always working. I'm not usually there at the Camp past 2 or 3 o'clock. If I have a new staff member, I'll go in later and work until 6 or 7. My office overlooks the play yard and I can watch the dogs. My primary job is to keep it tight.

Are you meeting your goals for your business? I think I've met my business goals by Day 1 because I love what I do. It's been a blast and a tremendous opportunity. We're not carrying a lot of overhead. The business has value if I went to sell it today.

Why are you necessary as a brand? When we're full around holidays, it's a running joke: If you're worried about your dogs, you come here. If you don't care, by all means, go somewhere else. People in this community do notice the dogs are happy and they're not stressed. There's a lot of people who remember me from when I ran things with the kids in school; I was the football mom, and no parent missed anything because I'm type A. So people knew how I would run a business. It's going to be run well.

Categories:

Posted By