Double-digit growth, strong unit-level economics and a passion for innovation win Camp Bow Wow spot on list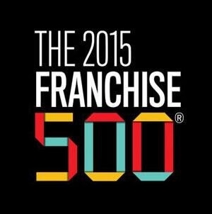 Camp Bow Wow has been named to Entrepreneur magazine's prestigious Franchise 500 list for the 5th consecutive year, a testament to our phenomenal growth in an already-robust industry segment.
As the nation's largest pet care services provider, Camp Bow Wow is a company that generated almost $100 million in revenues in 2015 and has more than 100 established franchises in the U.S. and Canada and dozens more units in development. We've been experiencing double-digit growth in same-store year-over-year sales, outpacing the pet care industry growth rate of 5% a year and leaving the 2.5% national economic growth rate in the dust.
Camp Bow Wow was founded in 2000 by Heidi Ganahl, and we opened our first franchise in 2003. All our locations offer doggy daycare services as well as overnight boarding, with live webcams that allow customers to check in on their dogs from their smartphones. Some locations offer additional service lines including grooming, training and in-home pet care services.
Repeat business
We have high rates of repeat business, thanks to a customer base that trusts Camp Bow Wow to take care of the animals they've come to love not just as pets but as members of the family. We disrupted the kennel business model, which kept dogs in wire cages most of the day, and replaced it with a business that allows dogs to play freely all day long, supervised by Camp Counselors. Customers know that when it comes to dogs, we think like they do. and customers have rewarded us. Take a look at these figures from 2015:
Nearly 200,000 dogs spent time with us, logging 2.7 million dog nights
The average customer spent about $550 and brought their fur kids to us 11 times a year
Our top five customers spent over $15,000 each at Camp Bow Wow
The average customer ticket is $45.26
A fast-growing industry
Pet owners overall spent $6 billion on boarding and grooming in 2014, according to IBISWorld, and experts predict the industry growth rate will continue its 5% annual increase through at least 2020. There's never been a better time to be in the business of taking care of dogs, and if you're a dog lover with business acumen as well as a passion for customer service, there's never been a better pet care franchise to join than Camp Bow Wow.
We've honed our processes and systems over the years, making Camp Bow Wow a standout and an innovator in our segment. Our highest-revenue Camp in 2014 generated gross revenues of over $1.3 million, according to Item 19 of our Franchise Disclosure Document (FDD), and the average gross revenues for all Camp locations were $688,659.
Want to start a pet franchise?
To learn more about Camp Bow Wow franchise opportunities, please fill out the form at right. We'll be in touch with you soon.