How do you know you're the best pet franchise? When a customer leaves their dog to you in their will
We know pet parents think of Camp Bow Wow as the best pet care franchise around when they trust us to take care of their dogs while they're away at work or on vacation. They trusted us enough with their four-legged friends to spend 2.7 million dog nights with us in 2014 alone.
And when a pet parent trusts us so much he names us in the will to be his dog's caretakers in the event of his death, we really know we've done something right. California franchise owner Matthew Woods says he and his wife, Arlette, experienced one of those life-affirming moments when a client told them he wanted them to be his dog's guardians.
"It's so rewarding to know we affect people," says Matthew Woods, who along with his wife, Arlette, owns Camps in Livermore, CA, and Sacramento. "It's very validating."
"Most business owners who start a franchise do it as a means to subsidize their income or as an investment, so they're not really hands-on — and there's nothing wrong with that. But when Arlette and I started this, we decided this was something we wanted to do for our livelihood but also a way for us to make a difference in how dogs are taken care of and a way for us to connect with people," Matthew says. "It's not a hobby for us; it's how we provide for our family and it's what we love."
Their story
The Woods both had busy careers that kept them away from home for 15-hour days, his as an aircraft maintenance technician for a major airline in San Francisco, hers as a fraud investigator for a large bank in Northern California. The money was good, but when their family started to grow — daughter Madeline is 8, son Michael is 4 — they knew they had to make a change.
"The kids were being raised by daycare providers, essentially," Matthew says. "I had a 2-hour commute — that's 4 hours a day in the car. Our quality of life was not great. We were making good money but we were not fulfilled personally. One day we came home extremely tired and we just looked at each other and said, we've got to do something else."
They joke that their chocolate Lab Geisha is responsible for introducing them to their new careers. After a bad experience at a traditional kennel, they were unwilling to subject Geisha to that kind of treatment again. They found Camp Bow Wow and "fell in love with the brand. We decided we wanted to be a part of that. Arlette's sister is a vet, and they both had a passion for dogs growing up."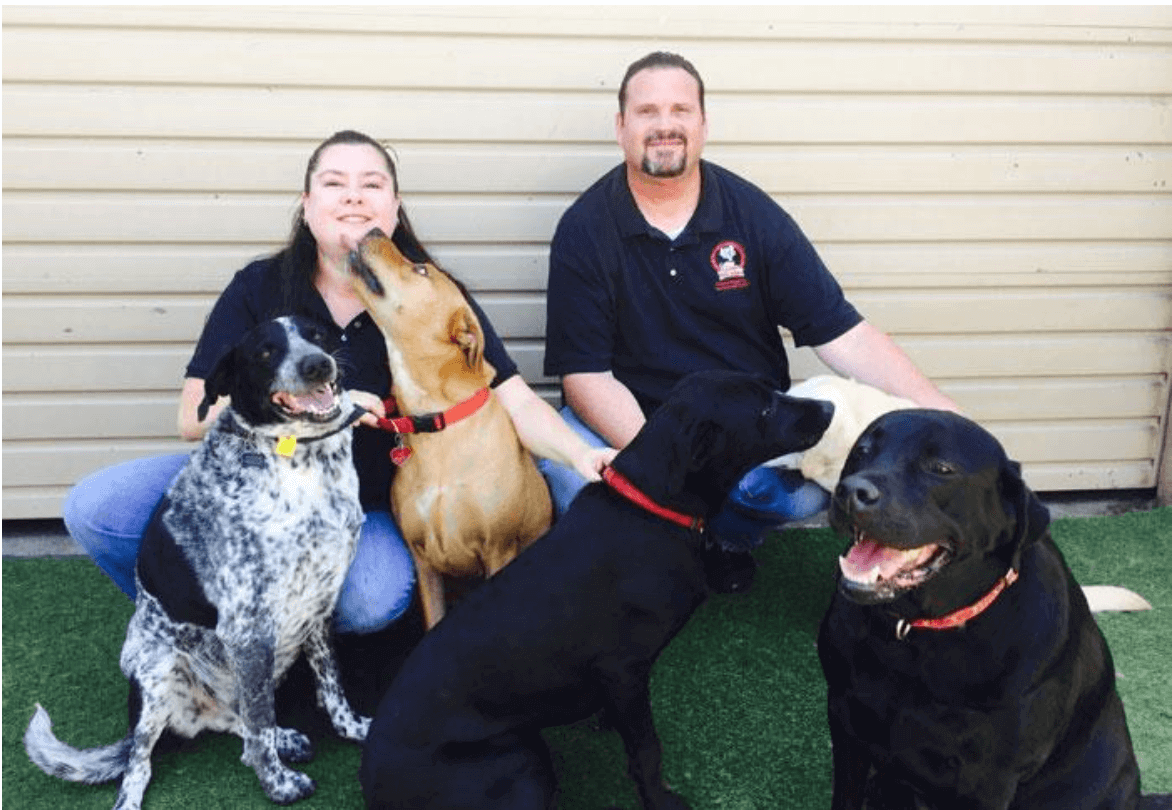 Matthew and Arlette love that Camp Bow Wow is "the exact opposite of a conventional kennel. The dogs can run and play 8 hours a day, supervised by our counselors." As for Geisha, now 9, she comes to work with the Woods every day.
"She's an integral part of the company," Matthew says. "She's the face of the company. Every dog that comes to Camp has to pass an interview process to make sure they're a good fit, and Geisha is a part of that."
Matthew assesses the dogs one-on-one himself, making sure their temperament is good and the dog isn't too fearful to be a Camper. And as for their one-on-one with Geisha, he says, "If you can't get along with Geisha, you can't get along with anybody. She's the type of dog who loves everyone. If anybody were to break into our house, she would be happy to greet them and show them where all the expensive stuff is."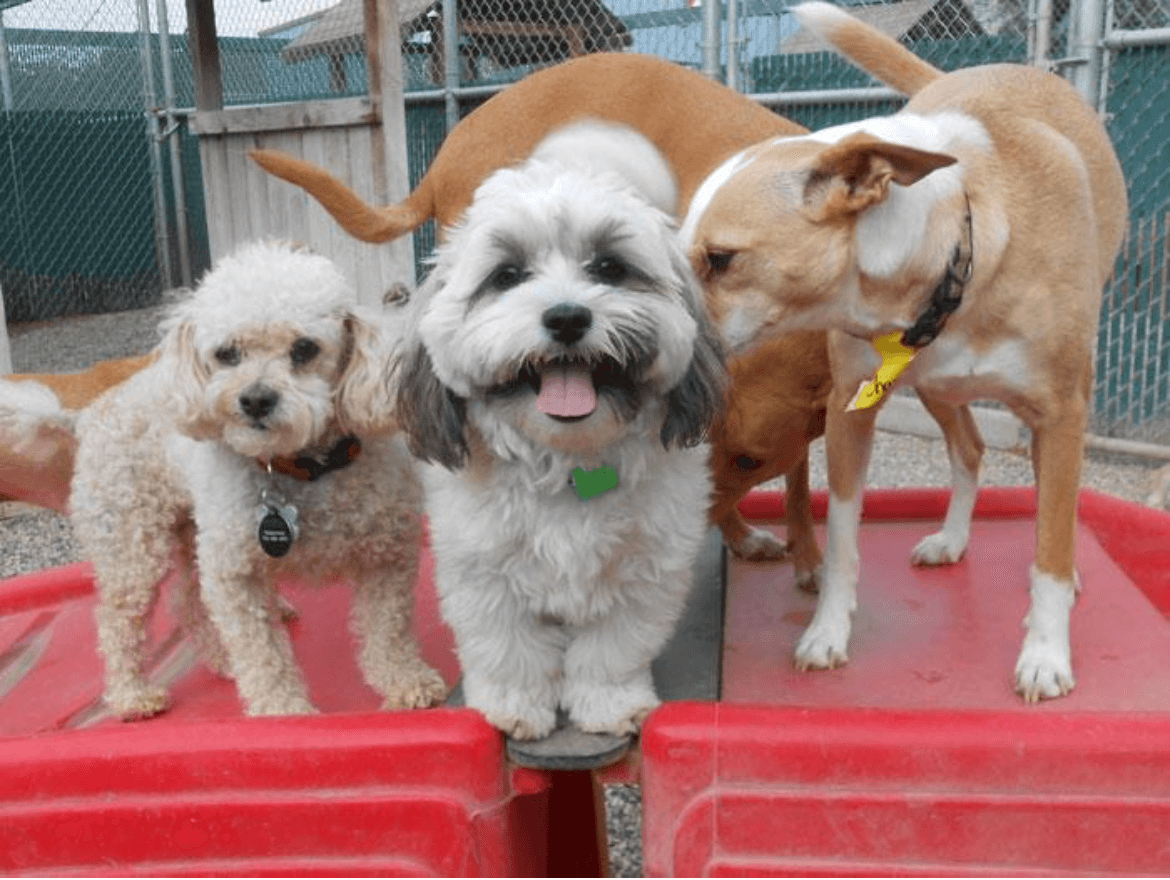 While being named in a client's will is certainly unusual, the Woods' obvious passion for their four-legged charges and their connection to the pet parents is quite typical of Camp Bow Wow franchise owners. That's the great secret of our magnificent obsession with dogs: Our passion inspires customer loyalty and high rates of repeat business. We cost a little more as premium care provider, but once they get to know us, customers wouldn't dream of taking their dogs anywhere else.
And in one case, at least, they want to make sure their dog gets nothing less than the best even after they're gone.
"You wonder every day, 'When I go to work, am I making a difference? Am I providing everything I can provide to my clients?'" says Matthew. "And then someone comes and says, 'I trust you so much I'd rather you take care of my dog than another member of my family.' Arlette and I were so touched by that."