With Earth Day right around the corner, there is still time to seize the day with your pup- be it a fun outdoor activity or implementing some new sustainable practices and/or dog products. In celebration, we want to share a list of environmentally friendly dog essentials that can be used every day!
1. Toys
Starting with a fun dog essential, toys! There are many great options for dog toys that are environmentally conscious and made from recycled materials. Our pick- the West Paw Tux treat dispensing puzzle toy. A great option for enrichment and the planet.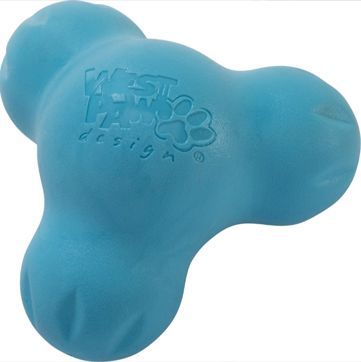 Made for tough chewers with zero-waste and recyclable Zogoflex material in Bozeman, Montana.
Can be recycled through West Paw's Join the Loop® recycling program.
For dogs' health and safety- BPA Free, Latex Free & FDA Compliant.
2. Collars
A collar is something our dogs wear all the time and there are many fun colors and patterns on the market! Our pick for collars is The Foggy Dog!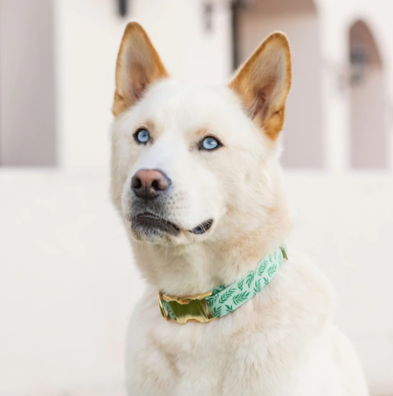 The Foggy Dog is committed to minimizing waste by using recycled materials, repurposed fabric scraps, and natural fabrics wherever possible.
One of our favorite parts- each time you purchase from The Foggy Dog they donate half a pound of food to rescue shelters across America.
Another plus, their collars are Camp approved because of the quick release design!
3. Poop Bags
For a less than exciting dog essential- poop bags. It is important to clean up after your dog and luckily there are some eco-friendly options to choose from. Our pick is BioBag pet waste bags.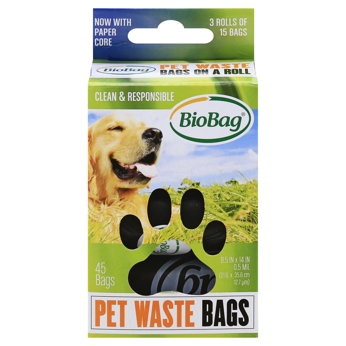 These bags are made from a resin derived from plants, vegetable oils, and compostable polymers.
BioBags can be readily composted along with organic waste in municipal composting facilities.
While pet waste is not readily accepted at most compost facilities around the country, there are now a number of communities and parks successfully composting their dog waste and using BioBags as the method of collection. You can search out dog waste composting projects near you through Enviro Pet Waste Network.
4. Beds
Sleep is such a big part of your dog's day ranging from 12-14 hours daily for an adult dog, and even more for a growing puppy! Given their extensive sleep schedules, comfort is key and even better when there are earth-friendly options! Our pick for this category is the dog beds from Molly Mutt- featuring some out-of-the-box ideas driven by sustainability.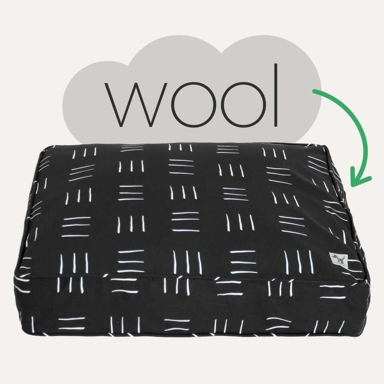 One of their options being a washable dog bed cover and stuff sack to re-cover your old or worn dog bed, or filling the sack with pillows, blankets, etc. to upcycle some older items in your own that otherwise could end up in a landfill.
If you'd rather opt for bed with filling, Molly Mutt has an option that uses biodegradable wool.
If you have a crib mattress you no longer need, Molly Mutt has a crib mattress sized washable cover to upcycle (the otherwise hard to recycle) crib mattress into a dog bed.
5. Treats
Finally, dog treats! Treats can be a great reward for teaching your dog a new skill or reinforcing good behavior. When it comes to companies that have the planet it in mind when making and selling their treats, we want to highlight The Honest Kitchen.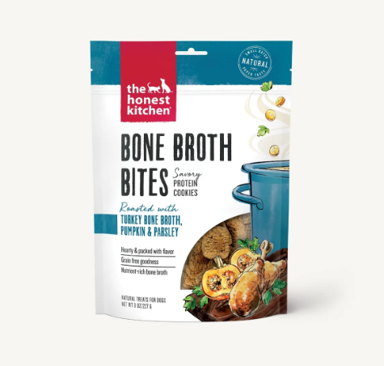 Some sustainable practices The Honest Kitchen implements are:
Solar-powered production
61% of packaging is made from renewable materials and is fully recyclable after use
Supports biodiversity
We hope you have a lovely Earth Day with your pup whether it's spent in nature or trying out a new earth-friendly dog product.