When it comes to dog gear, we know a thing or two. As proud pet parents ourselves, we've bought some great and some not so great dog-related products. With many options out there, we rounded up our favorite and surprisingly genius Amazon purchases for pet parents and their furry family members.
1. This bathroom treat dispensermat is a game changer for pups who are afraid of bath time at home. The mat suctions to the wall and provides a yummy treat (plus, a distraction!)
.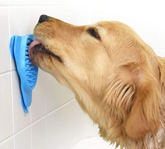 2. A finger toothbrush, which works well, is easy to use, and is a less scarier option for doggos than a human toothbrush.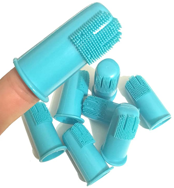 3. If you haven't tried a water additive to combat bad breath, definitely try Fresh Breath. It's safe to use and also helps to protect against plaque as well as tarter build up.

4. A hose shower head that connects and disconnects for easy storage when not in use is one of our favorites. It's perfect to rinse your dog off quickly at home if you can't make it to groomer in time.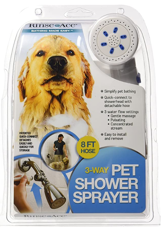 5. For dirty paws that need to be cleaned in a hurry, check out MudBuster's portable paw cleaner. It's easy to use and makes dirty paws a thing of the past!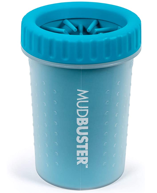 6. Paw Soother is a healing balm that works wonders and includes natural ingredients. This balm heals pads really quickly after a run on hot pavement or long walks on dry, dusty surfaces. Alternatively, it's great during the winter season when paws needs protection from salt and sand.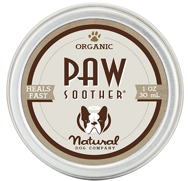 7. For a dog's coat, Ultra Oil is a miracle in a bottle. It's great for dogs who suffer from dandruff and dry skin. This stuff will help clear the dandruff up while making the coat shiny and smooth. It also helps with shedding and noticeably reduces the amount of loose hair.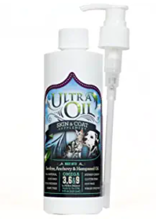 8. When it comes to snouts, this Snout Soother is an all-natural product to help dry and chapped noses. It also has the added benefit of natural sun protection too! Plus, it lasts a long time.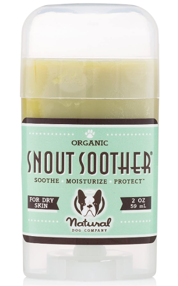 9. Retractable hands free dog leash is ideal for medium or large dogs who tend to pull when walking on leash. It also features padded handles and shock-absorbers for extra "give" to avoid discomfort for both humans and dogs.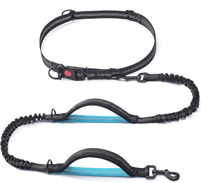 10. This gentle leader collar is also great for dogs who tend to pull while walking on leash. It's a comfortable fit for dogs and also gently reduces unwanted behavior on leash such as pulling, jumping or lunging.
11. A calming pheromone collar is an awesome option for dogs who are anxious or get stressed out easily (especially during thunderstorms or fireworks.) The ingredients are safe as they work to naturally calm your doggo. Plus, it's adjustable and fits most dogs.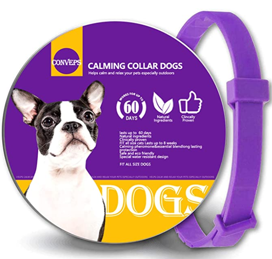 12. Who doesn't love a good ole' fashion game of tug-of-war? This toy by Chuckit is versatile for tug play and also is compatible with ball launchers. It's also durable for the super chewers out there.
13. This Pet Doggie Tail is great for interactive play! It makes noise, wiggles and rolls around on its own. The cover is removable if it needs to be cleaned or replaced.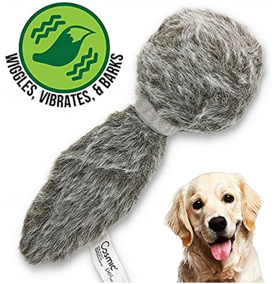 14. For first time pet parents or for pet parents who want to learn more about their dog's happiness and overall well-being, this new book titled "Wag: The Science of Making Your Dog Happy" is a must-read. It offers new insights and information from top veterinarians, researchers, and dog trainers.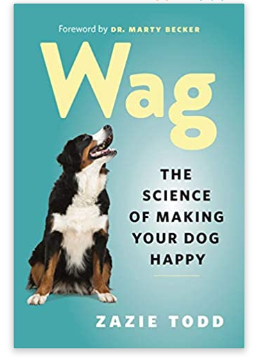 Happy shopping! Also, when you shop, join us in helping to save dogs in need, one pup at a time. We're happy to announce that the Bow Wow Buddies Foundation is on Amazon Smile! All of your Amazon shopping can be done through https://smile.amazon.com/ – simply select the Bow Wow Buddies Foundation to receive a percentage of purchases you make. Do your online shopping through Amazon Smile and lend a paw to dogs in need! Learn more about our Foundation at www.bowwowbuddies.com