Camp Bow Wow®, the largest and leading doggy day care and boarding franchise, is excited to announce the return of its annual #GiveAFetch social media contest, designed to promote being a responsible pet parent and celebrate the unique ways dog owners care for their pups. With a longstanding commitment to pet responsibility, the $125+ million-dollar company is inspiring pet lovers across the country to share how they #GiveAFetch about their pups by posting photos or videos on Facebook, Instagram or Twitter.
Kicking off National Dog Week and running through October 31st, dog lovers nationwide are invited to enter Camp Bow Wow's #GiveAFetch contest to win a free year of Camp Bow Wow services. Camp Bow Wow wants to see the special things pet parents do for their furry friends – whether it be throwing a pup a birthday "paw-ty" or cooking a special holiday meal.
For a chance to win a full year of Camp, pet parents can participate in #GiveAFetch by entering on social media:
1. Follow @campbowwow on Facebook, Instagram or Twitter
2. Share a video or photo of a unique way you care for your pup
3. Tag #GiveAFetch & @campbowwow
"At Camp Bow Wow, we think of our four-legged friends as members of the family and are excited to continue to foster awareness for pet responsibility through the fun nature of our #GiveAFetch social media contest," said Camp Bow Wow President, Julie Turner. "A natural extension of the brand's dedication to ensuring that all dogs lead happy and healthy lives, we're thrilled to once again bring #GiveAFetch to pet parents for an interactive opportunity to showcase how they go above and beyond to bring joy into their dog's life."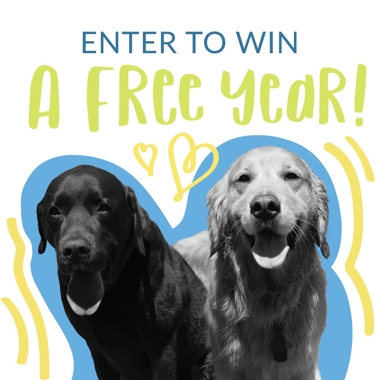 The third annual #GiveAFetch social media contest builds on the successes of the brand's previous campaigns, with the initiative having received a Gold Stevie® Award as "Marketing Campaign of the Year" and Franchise Innovation Awards' "Best Social Media Campaign." A testament to the company's capacity to inspire pet lovers across the country through the contest, more than 12,000 pet parents proved how they #GiveAFetch on Facebook, Instagram and Twitter.
The contest not only demonstrates Camp Bow Wow's commitment to responsible pet ownership, but also highlights the company's leadership position in the pet care industry. Recognized for the fourth consecutive year as #1 in the Pet Businesses Franchises category on Entrepreneur's Franchise 500 list, Camp Bow Wow serves as a trusted resource while pet parents are away or at work. Offering doggy day care and boarding options where dogs can play with other four-legged friends in spacious play yards, Camp Bow Wow provides a safe environment for socialization and exercise, as well as love and TLC from Certified Camp Counselors.
To learn more about the #GiveAFetch social media contest, please visit GiveAFetch.com and follow @campbowwow on Facebook, Instagram and Twitter. For more information about Camp Bow Wow, to find a location near you, or to become a franchise owner, please visit campbowwow.com.