Nation's Largest and Most Trusted Pet Care Franchise Achieves Double Digit Growth and Record-Breaking Franchise Sales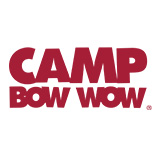 Camp Bow Wow®, the largest and leading doggy day care and boarding franchise, announced one of the most successful years in its company history at the close of 2016 across all facets of the company. The brand which is ranked #1 in the 2016 and 2017 pet category on the Entrepreneur Franchise 500 list and a recipient of three prestigious Stevie® Awards in 2016, not only increased its annual year-over-year revenue by 9%, but its nationwide franchise network generated more than $100 million in revenue, system wide. Camp Bow Wow currently has more than 135 open Camps in 39 states (US) and 1 province (CAN), with 50 additional Camps currently in development, figures that firmly solidify the brand's position as the foremost leader in the doggy day care and boarding sector.

2016 proved to be one of the highest years of franchise sales growth in Camp Bow Wow's 16-year history. The company's genuine passion and execution for its vision of "Happy Healthy Pets, Happy Healthy People" which is shared by the corporate team and individual franchisees alike, helped contribute to the 18% increase in the number of qualified leads of potential new franchisees. Franchise sales grew from 19 sales in 2015 to 26 sales in 2016. Camp Bow Wow expects its strong momentum to continue throughout 2017, projecting 30+ franchise sales, a record-breaking number. The brand is off to an impressive start in Q1 with many new franchises awarded in Michigan, Mississippi, South Carolina and Texas, as well as the opening of new Camps in Louisiana and Ohio.

Backed by the support and proven expertise of Camp Bow Wow's executive team, the low-risk, high-growth franchise network has experienced rapid expansion at the unit level. Camps increased customer bases by 13.5%, welcoming 3.2 million dog visits nationwide, and serving an average of 86 dogs per day per Camp. The expansion brings the brand's concept of the highest levels of fun, safety and service to an unparalleled number of two-legged and four-legged customers. In addition, for Camps open at least one year, the average gross annual revenue reached $780,000. Further, the company's top 25% highest-earning franchises generated $1.1 million in revenue on average and 12 new Camps reached the million-dollar milestone in 2016.

"The Camp Bow Wow team is passionate about providing the absolute best service for our pets, pet parents, franchise owners and local communities. We are thrilled the strong partnership between our corporate support team and franchise owners resulted in another year of unprecedented growth. Our system thrives on pushing the boundaries and innovating in every aspect of the brand from technology and facility design, to operational processes and cleaning protocols. We look forward to reaching new heights in 2017 and continuing to be the trailblazer in the pet care sector," said Camp Bow Wow President, Christina Russell.

The company continues to align itself with strategic franchisee partners who are interested in expanding and investing in the pet care business. Through its thoughtful expansion strategy, Camp Bow Wow projects to reach more than 300 units in the next five years primarily focused on domestic growth across the US and further expansion within the Canadian markets.

The company's nonprofit, The Bow Wow Buddies Foundation, which provides medical grants to dogs in need, also continued to expand its philanthropic efforts. As charitable giving and animal welfare are of the utmost importance to the pet-focused company, Camp Bow Wow revamped the Foundation's website at the end of Q3 in order to drive donations and generate new grant applicants. As a result, the Foundation raised nearly $150,000 and more than 60 dogs were helped in 2016.
See the full release here.