Camp Bow Wow®'s 501(c)(3) nonprofit, the Bow Wow Buddies Foundation, has hit a remarkable milestone, having awarded a total of $1,000,000 in grants to support dogs in dire need of medical procedures. Since the inception of its grant program in 2015, the Bow Wow Buddies Foundation has been on a tireless mission to make a difference in the lives of these four-legged companions and the families who love them. Join us in celebrating this achievement and learn more about how you can be a part of this life-saving cause.
A Beacon of Hope for 900 Dogs:
Since the establishment of its grant program, the Bow Wow Buddies Foundation has extended its compassionate reach to aid over 260 rescues and shelters, as well as more than 640 families, providing essential grants that have directly impacted over 900 dogs. These grants have not only saved lives but also restored hope to families who may have otherwise faced heartbreaking decisions due to the financial burden of veterinary care.
A Second Chance for Shelter Pups:
Many of the dogs the Bow Wow Buddies Foundation has supported were shelter or rescue pups desperately in need of life-saving treatments. Thanks to the Foundation's unwavering commitment in partnership with the rescue and shelter organizations, these dogs not only received the care they required but also found their forever homes, filled with love and happiness.
A Lifeline for Families in Need:
The Bow Wow Buddies Foundation has also been a lifeline for families facing financial hardships. For these families, BWBF's grants have meant that they didn't have to choose between their financial stability and their beloved four-legged family member's health. The Foundation's support has granted them more cherished time with their pets.
Touching Lives: Gibby, Tater Salad, and Sophie:
Meet just a few of the countless lives touched by the Bow Wow Buddies Foundation:
Gibby: Gibby was rescued from being stuck in a tree in freezing weather overnight and taken to Lumpkin Animal Shelter. Gibby suffered swelling, nerve damage & muscle atrophy on hindlimb and needed leg amputated. Gibby's surgery was successful and he's adjusting to life without his leg. "Gibby will have a better quality of life and is now waiting for his forever home".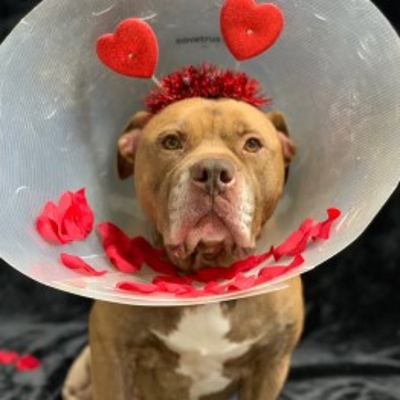 Tater Salad: A service dog in need of bladder reconstruction surgery, Tater Salad's successful procedure saved a life that had once saved others. Their bond is unbreakable.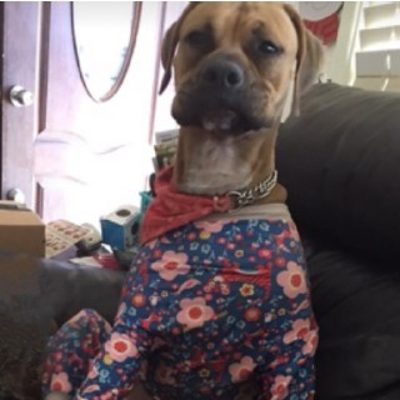 Sophie: Sophie, a rescue dog and a vital support animal for a family member with PTSD, received surgery to repair a torn ligament. Since her surgery, Sophie has regained her puppy-like energy, and her family can't imagine life without her.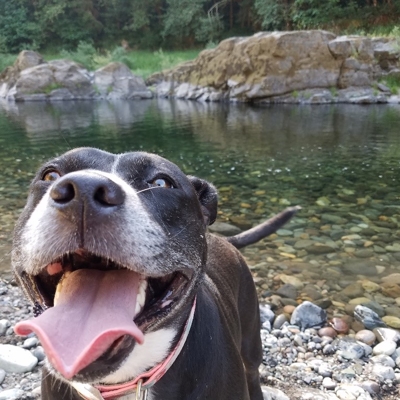 The Power of Community and Camp Bow Wow:
The Bow Wow Buddies Foundation is not alone in its mission. It receives invaluable support from a vast array of events, fundraisers, and passionate individuals, including Camp Bow Wow clients, franchise owners and team members. Ann Yeager, Camp Director of Camp Bow Wow Pittsburgh North, was recognized with the 2022 Bow Wow Buddies Foundation Award for her incredible efforts. Ann's partnership with local shelters and the Pittsburgh community raised over $40,000 for the Bow Wow Buddies Foundation in 2022, a testament to the shared dedication to helping dogs in need.
How You Can Get Involved:
You can be a part of this life-saving mission by donating to BWBF to help support its critical work through givebutter.
Consider bidding on an item or two during our annual Ulti-Mutt Auction, dates and links coming soon! Here you can find fantastic items from trips to handmade gifts, to goodies that spoil your four-legged family members. It's an opportunity to start your holiday shopping early and make a real difference in the lives of dogs in need.
If you or anyone you know is facing financial barriers to veterinary care, please submit a form here.
Together, we can continue to transform the lives of dogs and their human companions, one grant at a time. Your support can make all the difference. Join us in celebrating $1 million in grants and help us save even more lives of dogs in need.