Summer has come to an end and the school year is in full swing. You may be wondering how to help your pup adjust now that the kids are back in class. Here are a few tips and activities to get your pup adapted to the changes.
Establish a Routine
A change to daily routine can cause anxiety and stress for your dog. Establishing set times for feeding, going for walks, arriving home from school and work, etc. can help to get your pup used to the new schedule for the whole family.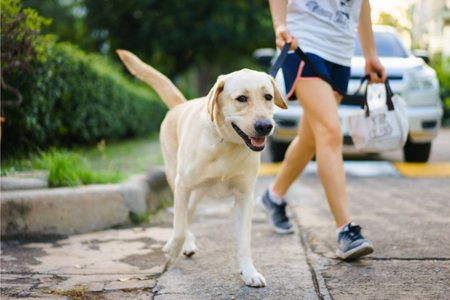 Managing Separation Anxiety
Separation anxiety can occur when a dog is left alone. Here are a few tips on how to manage separation anxiety

Provide distractions: Leave on the TV or calming music or give them a toy with slow-release treats.

Take the fuss out of leaving and coming home: Kids obviously adore their pets and don't want to leave them at home when they're heading off to school; however, when the dog's human counterparts exhibit signs of stress from leaving the house, the dog can feed off that and feel stressed and anxious themselves. Similarly, when returning home, give your pup some time to settle down before giving them a lot of attention. This will help them to understand that leaving and coming home are normal and not a big event.

Exercise them: start the day with a walk to tire them out. A tired dog is less likely to experience stress.

Bring them to Camp: Instead of leaving them at home alone while you're at work and the kids are in school, bring them into Camp Bow Wow for exercise, socialization, and enrichment! They can play all day with furry friends, then go home a tuckered out pup.

For more tips, check out our other article Tips from VCA & Camp Bow Wow on Managing Separation Anxiety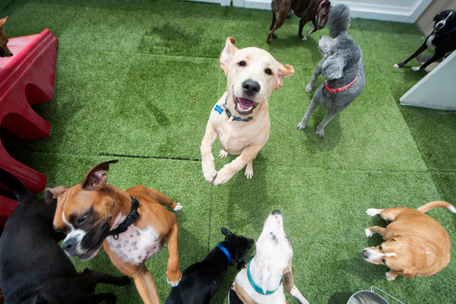 Use it as an Opportunity to Bond with Your Dog
If you work from home or are a stay-at-home parent, use the school day as an opportunity to re-establish your bond with your dog. During summer, you spend so much time finding activities to keep your kids busy that it can take time away from quality time with your pup. Use the time when your kiddos are in school to take your dog on a nice long walk, go to the dog park, play fetch, or even just snuggle up on the couch.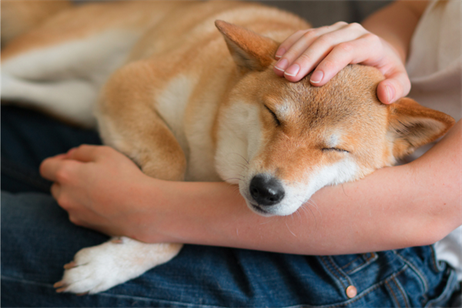 At-Home Enrichment
The end of summer also means that the cold winter weather is quickly approaching. Try some indoor enrichment at home to keep your pup active during those chilly winter months. Check out our article "Keep Your Dog Active this Winter with Indoor Enrichment" for more tips and activities for your pup.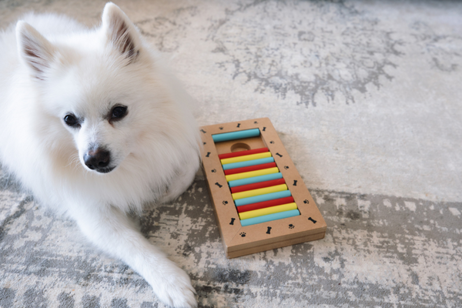 Getting kiddos back into school can be a stressful time for everyone involved, but hopefully these tips will help to ease your pup into the various changes that come with the start of a new school year!