Fall is around the corner and pumpkin spice is officially here. In honor of Starbucks kicking off 2022's pumpkin spice season TODAY, we wanted to make sure your pup didn't miss out on the fall vibes! Making a dog-friendly "pumpkin spice latte" is not only easy but requires only a few ingredients- see our recipe below.
Ingredients:
Oat milk or goat milk (be sure to avoid any nut milks)

Plain pumpkin puree (always double-check that the can isn't pumpkin pie filling. The only ingredient listed should be pumpkin- without any spices, sugar, or other flavors.)

Your dog's favorite treat to add on top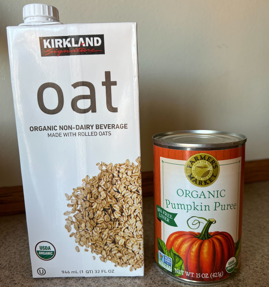 Optional Topping:
Directions:
Start by mixing four tablespoons of oat milk or goat milk with four tablespoons of plain pumpkin puree. We found a 1:1 ratio worked great! You can scale down if your cup is smaller.
Once the oat milk or goat milk and pumpkin puree are completely combined, top with whipped cream and/or your pup's favorite treat for garnish.
Serve with supervison.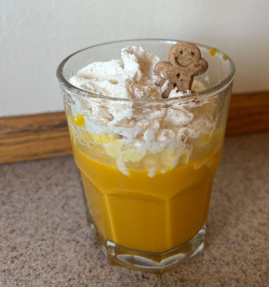 We hope your dog loves this fall treat! If you try out this recipe, tag us on Facebook and Instagram @CampBowWow so we can your see paw-some recreations.