At Fort Mill

We Love Our Campers & Counselors
Featured Campers & Counselors
We LOVE our Campers & Counselors! Check out our featured Campers & Counselors at Camp Bow Wow Fort Mill. These pups love to play all day in our fun, safe and social environment, and receive lots of love and attention from our Certified Camp Counselors® whether they're in for day care or boarding.
October 2021 Camper of the Month

Rockie

July 2021 Camper of the Month

Poppy

Congratulations to our Featured Camper of the Month, Poppy!

May 2021 Camper of the Month

Chinook

March 2021 Camper of the Month

London & Riley

Our April Camper and Counselor duo has been awarded to London & Riley! We love them!

March 2021 Camper of the Month

Jinx

Jinx loves the Camp life! When he arrives in the mornings, he is wide awake and ready to paw-ty. Jinx is very popular with our other Campers and is always occupied with a group of playmates. He craves the action of our play yards and is never ready for break time. We all enjoy Jinxy's "hello" hugs and sweet disposition. Thank you Jinx, for being a part of our Pack!

February 2020 Camper of the Month

Walt

Walt has been a member of our pack since 2018, and we fell in love with him right from the start! He's still the same happy-go-lucky ball of sunshine who first walked through our doors. He loves to be everyone's friend; he gives the best hugs and kisses and makes you feel so special. Thank you, Walt, just for being you!

January 2020 Counselor of the Month

Max

Max is a wonderful addition to our Fort Mill team! He is always smiling with a positive attitude. We call him the "selfie king;" when he isn't working in the yards, he likes to take selfies with our Campers. He gets the BEST facial expressions out of our furry friends! Max also loves sports and playing video games in his spare time. Thank you, Max for the way you love all of our Campers!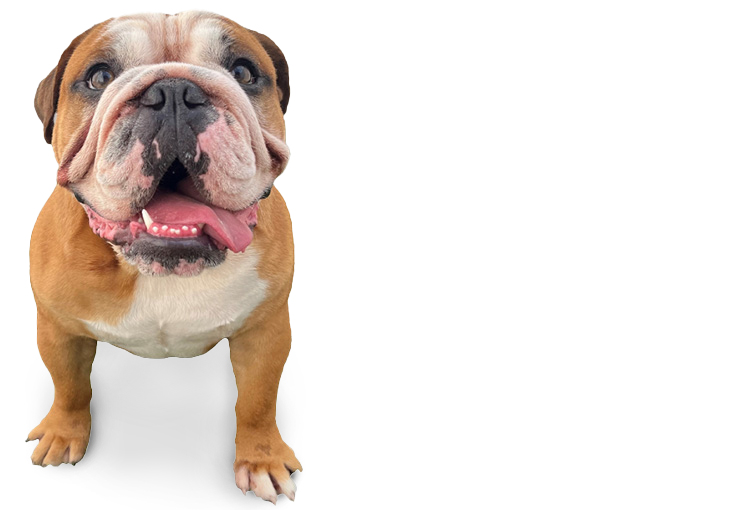 Ready to


Romp. Wag. Play?