At Matthews

We Love Our Campers & Counselors
Featured Campers & Counselors
We LOVE our Campers and Counselors! Check out our featured Campers and Counselors at Camp Bow Wow Matthews. These pups love to play all day in our fun, safe and social environment, and receive lots of love and attention from our Certified Camp Counselors® whether they're in for day care or boarding.
October 2021 Camper of the Month

Eddie

Meet Eddie! He is a regular Camper and is a friend to all. Though his eye sight may be absent, it does not slow him down one bit! When he comes to Camp, he knows exactly where to go and finds all of his friends in our small dog yard with no problem. Everyone is always excited to see Eddie (both two-legged and four-legged friends)! Both his energy and tail wags brighten up our day; we are so lucky!

September 2021 Camper of the Month

Chief

Chief has been a regular Camper for over a year now, and loves coming in for both day care and the occasional sleepover! His high-energy personality is contagious in the yards, and gets everyone going and excited for a full day of play. After Chief makes his rounds showing affection to his favorite Counselors and playing with his best friends, he enjoys a freshly-frozen peanut butter Kong before bedtime in his cozy cabin!

May 2021 Camper of the Month

Kona

We've had the pleasure of watching Kona grow up here with us starting at just 4 months old. Transitioning from our small dog yard to our big dog yard, she hasn't missed a beat. She's made some great furry friends, and is always tuckered out when it's time for pickup! Congratulations, Kona!

April 2021 Camper of the Month

Jasmine

Join us with your best bow and curtsy in congratulating Jasmine May (or as her dad calls her, Princess Jasmine May) in being our April Camper of the Month! This energetic pup puts her "princess manners" aside to join our Campers, including her best friend Riley May, in a romp around the play yard and an occasional dip in the pool. Fun Fact: Jasmine May has a favorite song she likes to dance to on our Amazon Alexa in the lobby - by far the cutest! Congratulations to Princess Jasmine May!

February 2021 Camper of the Month

Buddy

Everyone meet Buddy the Golden! Buddy has earned the nickname "Butters" due to his obsession with - you got it, Butter. Mom has told us the funniest stories, and it just makes us love this guy even more! This regular Camper knows how to always keep a smile on our faces while keeping us on our toes with his unlimited amount of energy. Buddy fits into the Matthews Pack perfectly. Congratulations Buddy, on being named our February Camper of the Month!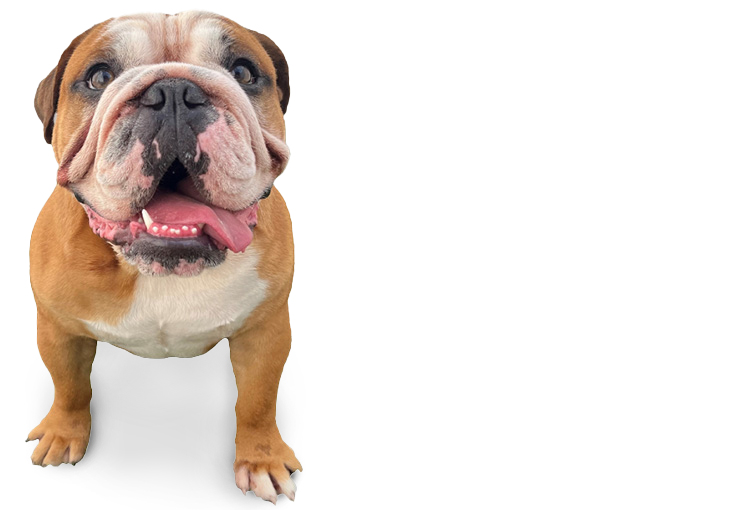 Ready to


Romp. Wag. Play?