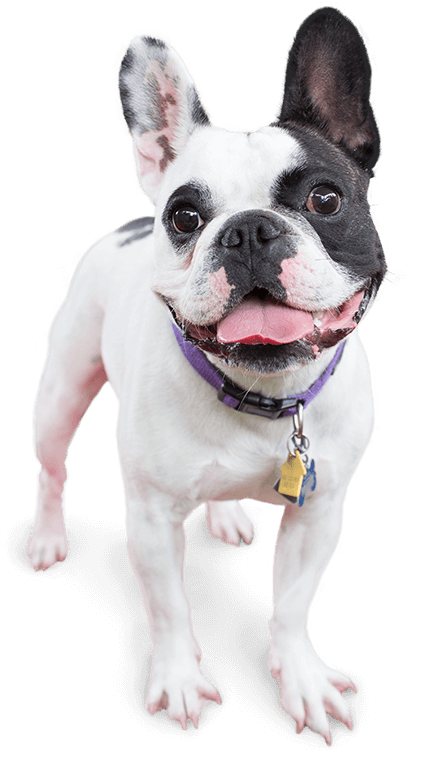 Premium Dog Care
Services in Liberty
Pampering Your Pup with Our Day Care & Boarding Services
If you're planning a trip out of town and can't take your furry family with you, consider the services of Camp Bow Wow®. We provide premier dog day care and boarding services in Liberty. While at Camp, your pup will run, play, and socialize with other Campers in our large climate-controlled play yards and receive mental enrichment from our Certified Camp Counselors®. Best of all, with our live web cams, you can watch your pup romp and play right from your smartphone.
Are you new to Camp Bow Wow? Learn about our Camper Interview and why it's required below.
Because we take safety very seriously, we've created policies to ensure a happy and healthy environment for all our Campers. We hold ourselves to the highest safety standards. Therefore, all dogs must pass our interview process before they can participate in our group play environment. The Interview is a minimum of three hours, but is completely free of charge. Our goal is to see if your dog enjoys the open-play environment our Camp offers.
The Camper Interview involves:
Hands-on meet-and-greet, where we'll make sure your pup is comfortable being handled and check for any possible issues such as fleas or ticks or existing injuries that might worsen during play
One-on-one introduction with other regular Campers
Slow introduction into the open-play environment specifically designed for your dog's size and temperament
This interview is required because:
Dogs are in large social groups with other dogs so we want to make sure they're all comfortable and having fun
It ensures the safety of your dog, other dogs, and our Certified Camp Counselors
It allows us to slowly introduce your dog and not overstimulate them
Ready for your interview? Click here to request an interview for day care and boarding.