At Phoenix

We Love Our Campers
Featured Campers & Training Dogs
We LOVE our Campers! Check out our featured Campers at Phoenix. These pups love to play all day in our fun, safe and social environment, and receive lots of love and attention from our Certified Camp Counselors® whether they're in for day care or boarding.
December 2020 Camper of the Month

Brooklynn

Meet our December Camper of the Month, Brooklynn! She loves to greet the Camp Counselors with a big smile and spends the days the playing with all the other pups. We love having her at Camp.

November 2020 Camper of the Month

Laney

We are paws-itively excited to announce our Camper of the Month, Laney! This sweet girl loves to adventure through the yards with her friends and snuggle up to the Camp Counselors! We love you, Laney!

October 2020 Camper of the Month

Toby

Throw your paws together for our October Camper of the Month, Toby! He's always ready to romp and play. In his free time at Camp, he loves to howl with his friends and take long naps on top of the play equipment. Congrats, Toby!

May 2020 Camper of the Month

Scout

Meet Scout, she's become a Camp regular and that makes our team happy!! She joined our pack when she was just a puppy and we've enjoyed seeing her grow up to become such a good girl. Scout loves rolling around on her back, making it easy for our Camp Counselors to reach down for a belly rub! Scout, you are our favorite kind of chocolate—thanks for being a great Camper!

April 2020 Camper of the Month

Theodore

Our boy Theodore (aka Teddy) has been coming to Camp since we opened in September 2018! He's always coming to Camp looking sharp in his fancy collars and bow ties—and we must say his hairdo is always on point. Our Camp Counselors describe Teddy as loyal, warm and hands down one of the best dogs they've met. Thanks for being one pawsome doodle dood!

March 2020 Camper of the Month

Johnny Cash

Meet Johnny Cash, he's been coming to Camp since October and has been such a wonderful addition to our pack. He started as a puppy in the small dog yard and has now graduated to romp around with the big dogs. You know when he's walking through the front door when you hear the Camp Counselors shout "Johnny is here"!! You may notice that it looks like Johnny Cash is wearing a tuxedo with his black and white coloring—hence the name. Thanks for being a pawsome Camper!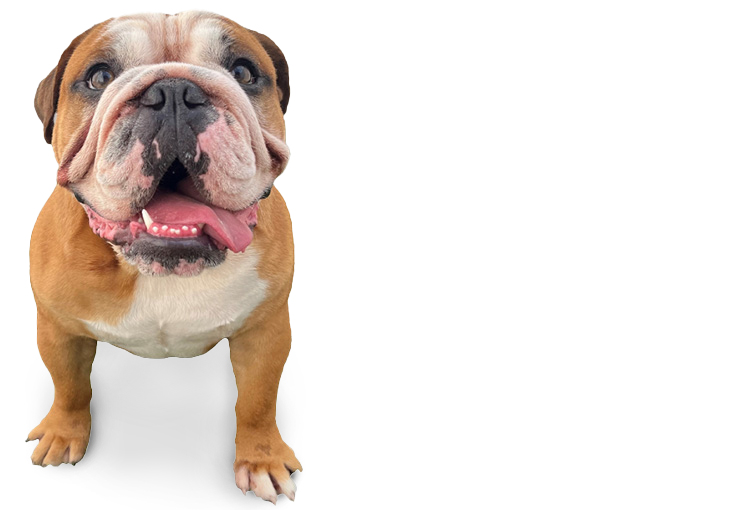 Ready to


Romp. Wag. Play?