At Oak Park

We Love Our Campers
Featured Campers
We LOVE our Campers! Check out our featured Campers at Camp Bow Wow Oak Park. These pups love to play all day in our fun, safe and social environment, and receive lots of love and attention from our Certified Camp Counselors® whether they're in for day care or boarding.
October 2020 Camper of the Month

Penny

This is Penny! Penny is a Labrador and Spaniel mix pup who has been coming to CBW Oak Park for since November 2014! We all love her mascara looking eyes! She had the gorgeous eye effect when she was a puppy and it grew with her into adulthood. Penny is BFF's with Hugo and Sophie when she is here at Camp. Penny is very particular with who she plays with. She absolutely loves the attention she gets from the Counselors though and that is probably her favorite part about coming to Camp. One thing we all have taken notice of about Penny is that she has the most adorable and unique bark! She almost sounds like a Beagle. She can be a very vocal player and we all get to hear her amazing bark when she does play. Her human baby brother also mimics her bark when he picks her up while he gives her treats! We are told that Penny's lifelong BFF is her little brother at home! We hear the two are best of buds! One funny cute thing about Penny, if she's not hungry at Camp she will hide her food under her cot. Hoping to save it for later for when she is hungry! We love that Penny is apart of our Pack!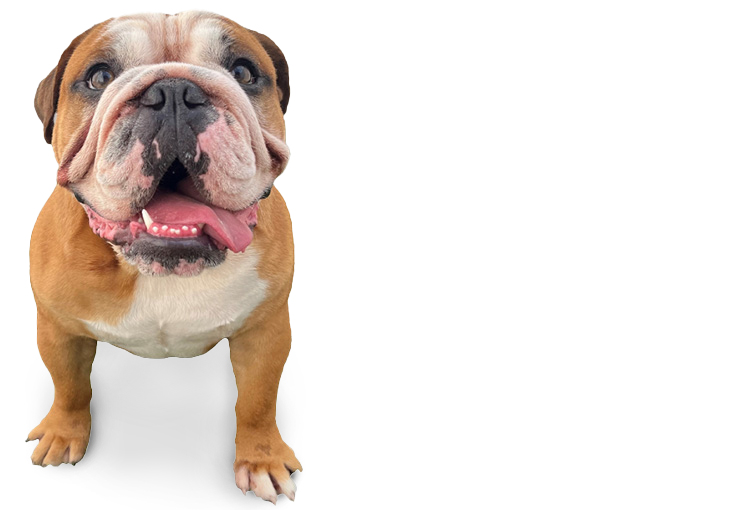 Ready to


Romp. Wag. Play?