Enter to win a FREE Year of Doggy Day Care & Boarding
Celebrating Dogs & the Special Things We Do for Them
What's something special you do for your dog? From September 22-October 31, 2019, show us how you #GiveAFetch about your pup for a chance to win a FREE year of doggy day care and boarding services at Camp Bow Wow!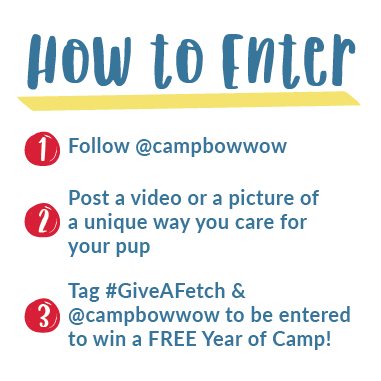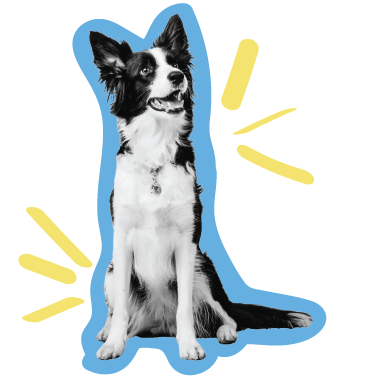 What is Camp Bow Wow?
Being a responsible pet parent is more than just providing food, shelter and veterinary care for your dog. Camp Bow Wow's doggy day care and boarding helps to enrich the lives of dogs beyond those basics. Pups play all day with furry friends in spacious play yards while getting lots of love and TLC from our Camp Counselors.
Frequent play time at Camp has amazing benefits for dogs:
Provides regular exercise to maintain healthy weight
Improves socialization with dogs & people
Relieves boredom, separation anxiety & destructive behavior at home
Increases overall happiness