Owner Profile

Are We a Match?

Here at Camp Bow Wow, we tend to have two types of people who are a good fit for our premier pet care franchise.
The first group absolutely adores dogs and they want to be very hands-on. They tend to run owner-operated units that often become family businesses. They're out in the community, building relationships and managing their team day-to-day.
The second group is made up of sophisticated, savvy investors or empire builders. They love pets — and they also love highly profitable, scalable models that are unique in the marketplace. They look to scale quickly by opening multiple Camps.
Whichever group you're in, "it's a good time to get on board with us because we have proven ourselves in over 200 locations," said Trevor Robinson, Director of Development. "All the heavy lifting has been done, yet we still have hundreds of opportunities across the U.S. and Canada." No matter their background or ownership style, we love to see our franchise owners growing within the system and staying with the brand for a long time. 45% of locations are owned by multi-unit owners and we have an average franchise agreement renewal rate of 94%.
Whether Camp Bow Wow is paws-down the perfect fit for you or you still have questions,
we invite you to contact our franchise support team at (870) 600-2713!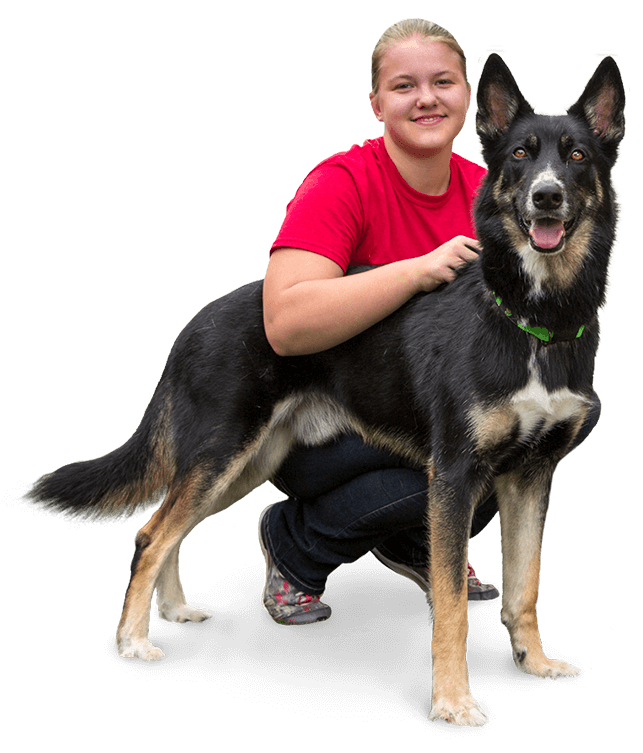 A Disruptor Model in the

Pet Care Industry Franchise owners have to love two things: Dogs and business.

They must love dogs as much as our customers do, and they must love running a business that puts dogs and their well-being first. Customers don't like leaving their dog in a crate while they're at work, and they abhor the idea of leaving their dog caged in a kennel while they're out of town. Dogs aren't meant to be warehoused. They are meant to be cared for and to play.
Unleash Your Passion

"At the end of the day it is good to do something you love but it is still a business. I love that I come to work and I have the freedom of being my own boss and also ..."

Tony & Gina Paradiso (Father/Daughter Team)

Unleash Your Passion

"It's a career I can get behind and an industry that shows strength, even in difficult economic times. I believe in the services we offer and how we help families ..."

Brook Brown

Unleash Your Passion

"I feel like they keep getting smarter and smarter with what they're doing. They're always looking at what the next new thing is and what can we do to improve our ..."

Drew Detlefs

Unleash Your Passion

"My favorite parts of Camp Bow Wow are the people and the dogs. It is hard to say which comes first. The dogs are great. Camp is their 'happy place' and being with so ..."

Laurie Williams

Unleash Your Passion

"I truly love what I do, it's my favorite thing in the world. It's all about the dogs and the staff become like family!"

Scarlett Dalton

Unleash Your Passion

"We felt that in our area there wasn't a place we fully trusted to bring our dog, and thought, why don't we do it! The Camp Bow Wow brand came with a lot of great ..."

Travis & Amber Pensky

Unleash Your Passion

"I feel so good about the level of care we provide people. They aren't having to take their dogs and lock them up all the time in a kennel or drop them at a daycare ..."

Jordan Murray

Unleash Your Passion

"It's a fun business, it's all about the dogs! Obviously, there is a business component to it but it's really marrying that strong ROI investment component with ..."

Becky & Tim Simcoe