Elmwood Park

Our Enrichment Model

Dogs need physical, mental and emotional stimulation in order to be happy and healthy. Camp Bow Wow offers enrichment opportunities to help your dog live their best life. While your pup plays all day, they'll experience enrichment activities to stimulate their natural instincts, engage their brain and help them thrive – all at no added cost. This is not your average doggy day care!
What is Enrichment?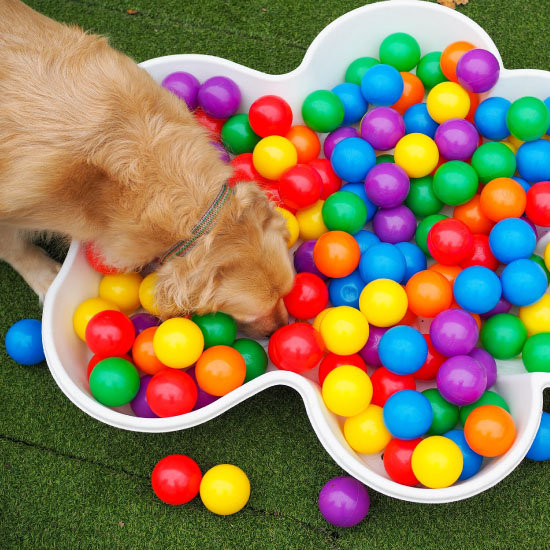 Just like humans, dogs need both mental and physical activity to stay balanced and happy. Dog enrichment aims to engage a variety of senses and challenges dogs' minds in a safe, healthy manner. Enrichment activities can have numerous benefits for dogs:
Satisfy curiosity and investigatory instincts
Keeps dog's mind sharp
Increase physical activity
Develops problem-solving skills
Boost ability to adapt to new people, sounds and objects
Daily sensory stimulation at Camp alleviates stress, promotes physical and mental well-being and assists in adapting to new environments to support your pup's ability to adapt, recover, cope and thrive.
Play Group Enrichment
Our enrichment-based philosophy means while your pup is having a blast playing all day with friends, they'll experience play yard features and sensory experiences that:
Stimulate natural instincts
Provide a mental workout
Create a well-rounded experience.