At Boulder

We Love Our Campers
Featured Campers
We LOVE our Campers! Check out our featured Campers at Camp Bow Wow Boulder. These pups love to play all day in our fun, safe and social environment, and receive lots of love and attention from our Certified Camp Counselors® whether they're in for day care or boarding.
March 2020 Camper of the Month

Elias

Age: 12 Years
Breed: Siberian Husky

You would never guess upon meeting Elias that he is 12 years old. Full of energy and fun, this spry Siberian Husky could make even the calmest of dogs want to romp around. Elias has lots of playmates at Camp but Ralphie is his BFF (Best Furry Friend) for life! Like a whirlwind through the play yards, they sweep everyone, both two and four legged, into their fun. After running about the play yards, he likes to lay in the sun and have his belly rubbed. We couldn't get Elias to tell us who his favorite Camp Counselor is, but we expect it to be James. :-)

True to Husky form, when not at Camp you will most likely find Elias playing in the snow. If there is no snow to be had, he will settle for playing hide and seek. But only as long as the hiding involves seeking a dog treat and it is not too hidden.

A little d'tail about Elias

What would Elias say to his dad if he could: "Come on, Dave! Let's go, Dave! What are you doing, Dave!?!"

Favorite food: The expensive stuff. Gluten free, of course.

Favorite toy: Either his stuffed buffalo or his stuffed squirrel. Whichever is the most squeek-able on a given day.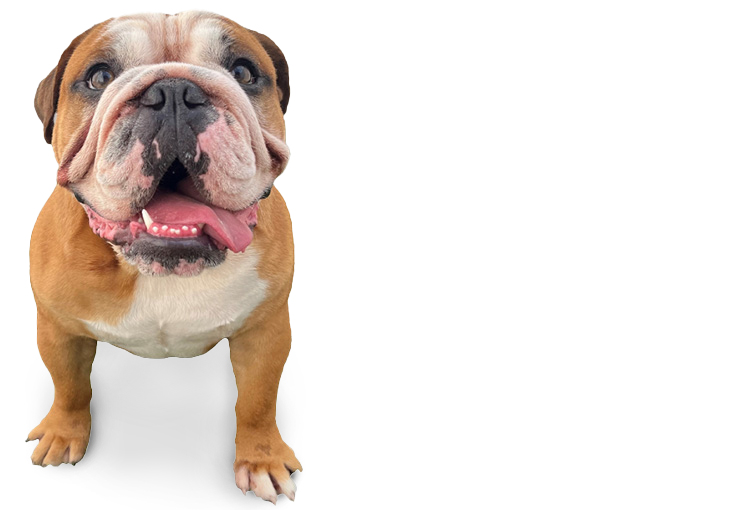 Ready to


Romp. Wag. Play?