At Boise

We Love Our Campers
Featured Campers
We LOVE our Campers! Check out our featured Campers at Camp Bow Wow Boise. These pups love to play all day in our fun, safe and social environment, and receive lots of love and attention from our Certified Camp Counselors® whether they're in for day care or boarding.
September 2020 Camper of the Month

Cody

Camper of the (spooky) Month for October is Cody!! He is young German shorthaired pointer who has really made a place for himself in our Camp family! Cody started coming to Camp in February of 2019 when he was almost a year old! As a trained pointer he saves his skills for hunting and then let loose to play with his furiends at Camp! Cody is a very spry and bouncy boy, so he needs pals that can keep up with his energy! Puppies are great at keeping up with him, but when they just wanna lay and play then he'll plop right down next to them for a good wrestle! He loves his fellow chocolate pups, especially the ladies! When he wants to play, he gives them gentle pokes and nuzzles with his nose and hops around them like a goofball! His absolute favorite lady of all is Linny the Weimaraner - he just adores her!! Every time he sees her, he stops what he's doing and bounces over to greet her, poking her with his snoot to let her know just how much he loves her and wants to play! Linny likes him too but she

September 2020 Counselor of the Month

Elijah

Our Camp Counselor of the Month for October is Elijah! Elijah was a previous employee, as some you might remember, who had moved away but is now back and we are all so happy to have him here with all of us again! His care for the dogs is unmatched. Elijah and his dog, Blu, are always a joy to see at Camp! You will often find Elijah dancing and playing with dogs in the yard making sure everyone is having a fun time. When he isn't in yard he is always planning ahead or being a grooming machine making each pup look their best! Elijah's personality is contagious to not only the other Counselors but also every pup he is around. Thank you for being you Elijah and we want to thank you for all that you do!

July 2020 Camper of the Month

Bulleit

Our Camper of the month for August is our sweet Mr. Bulleit! Bulleit is one of the most playful pups you will meet! He never fails to make new friends every time he is in for day care or boarding. He is always as happy as can be and is great at encouraging other dogs to break out of their shells and play. Bulleit is still a fairly new pup to Camp but he fits in so well and always has a blast. Not only is he a great sport in the yard but he is a great listener too! He loves to show off is tricks and then give you a nice big hug afterwards. We are so lucking to take care of such a sweet boy. Thank you Richelle for sharing such an amazing boy with all of us here at Camp Bow Wow!

July 2020 Counselor of the Month

Tori

Our August Counselor of the Month Miss Tori! Tori has been with us since February and has shown great work here at Camp. We really appreciate her hard work and keeping herself busy and productive. She is always ready for any task and flexible when things change on a dime. She is always excited to meet new Campers and make them feel welcomed. Tori enjoys giving the Campers extra love with snuggles and grooming. The Campers here can feel for Tori's sweet, caring energy making it easy for them to trust and open up to her. It is always a great day having Tori and her pup Blaze at Camp! Her dedication and positive attitude are what make her a great part of our team here at Camp Bow Wow. Thank you, Tori, keep up the good work!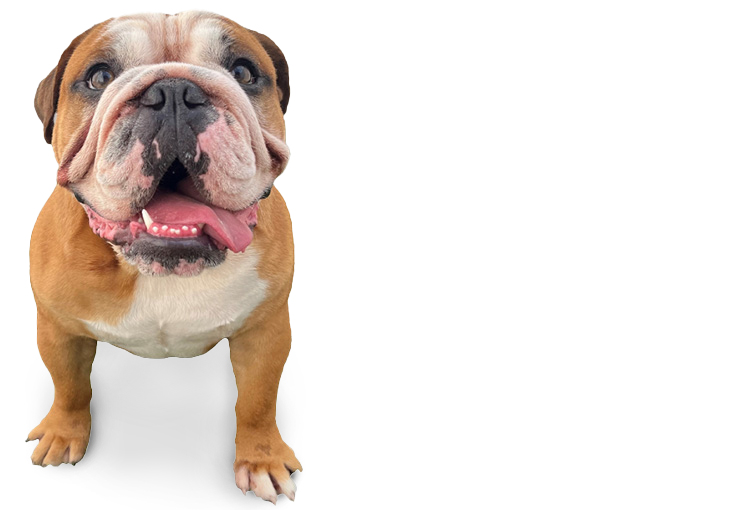 Ready to


Romp. Wag. Play?