Our Enrichment Model
Dogs need physical, mental and emotional stimulation in order to live a happy and healthy life. While your pup is at Camp, they'll experience all-day play that emphasizes enrichment. Daily sensory stimulation during group play improves the physical and mental well-being of Campers by:
Stimulating natural instincts
Providing a mental workout in addition to physical exercise
Creating a well-rounded experience
What is Enrichment?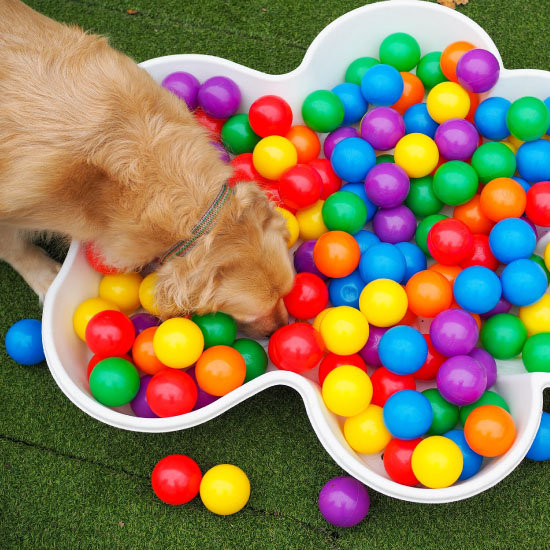 Just like humans, dogs need both mental and physical activity to stay balanced and happy. Dog enrichment aims to engage a variety of senses and challenges dogs' minds in a safe, healthy manner. Daily sensory stimulation at Camp alleviates stress, promotes physical and mental well-being and assists in adapting to new environments to support your pup's ability to adapt, recover, cope and thrive.