South Salt Lake

We Love Our Campers
Featured Campers
We LOVE our Campers! Check out our featured Campers at Camp Bow Wow South Salt Lake. These pups love to play all day in our fun, safe and social environment, and receive lots of love and attention from our Certified Camp Counselors® whether they're in for day care or boarding.
September 2020 Camper of the Month

Pippin

Oh Pippin...what a delightful little goofball! He's a bundle of energy, endlessly playful. This little boy will just keep going until he drops with exhaustion. He's never met anyone, dog or human, who is not a friend. Pippin is friendly and enthusiastic. He is very obedient...just as long as he's going to get paid with a treat! He absolutely LOVES Camp Bow Wow. He will go NUTS when he realizes he's going to spend the day there playing with all his buddies. And he's a shameless cuddlebug who all but demands

May 2020 Camper of the Month

Gunner

Gunner just had his first birthday on April 7th and celebrated by going to his favorite park to play fetch and, of course, eat a treat or two! Gunner was adopted from the Humane Society at 3 months old and his dad will say it was the best decision he has ever made. Everyone in the neighborhood is just as in love - they will tell you he's full of energy and love. Gunner is always ecstatic to go to Camp and see all of his furry friends and the awesome staff. Being Camper of the Month is one of his greatest ac

May 2020 Camper of the Month

Mavis and Penny

Mavis and Penny are a great duo! Although small, Mavis runs the show and keeps Penny is line. She is the most loving, loyal, and barky dog out there. Her sidekick Penny is a gentle giant who loves to be near the action. She is always happy and all smiles! Together, they make a great team and even better tug-of-war partners. They love their time at Camp Bow Wow and are always cuddly when they get home!

April 2020 Camper of the Month

Pookie

Pookie is a fun girl that has never ending energy when playing fetch or being outside! She loves to snuggle and follow people around. She'll try to sit on anyone's lap when possible! She loves car rides and going anywhere with the family. Pookie is a people dog and wants to be everyone's best friend!

March 2020 Camper of the Month

Eliza

Age: 5 months old
Breed: German Shepherd
Personality
Eliza is a full-bred German Shepherd and is currently 5 months old. She loves people. She can be very antisocial at first, but once she warms up to you, she's ready to go! Eliza recently finished her level one training class, where she learned the basic training skills to get her used to having good behavior. She did very well in level one, but the main training skills she grew to be good at were: sit, sit-stay, d

March 2020 Camper of the Month

Stella

Stella is just so happy to be the Camper of the Month! Every day as soon as she wakes up, I see her practicing her smile in the mirror. Stella has been a joy and a great addition to our family! She loves her friends at Camp Bow Wow-- both canine and human!

February 2020 Camper of the Month

Lavender

Age: 2 year old
Breed: Doberman
Personality
Lavender is quickly approaching two years old and her unparalleled energy is unwavering! It's great to see her run and play-- when she was only 10 weeks old she was diagnosed with Parvo. It was scary for a while there, but Lavender was determined to get better and she did! Lavender's hobbies include eating socks, playing with her friends, hiking, and of course SNUGGLING! People call Dobermans velcro dogs and Lavender is the perf

February 2020 Camper of the Month

Chewy

Age: 2 year old
Personality
Chewy has the best personality! He loves everyone especially the other campers at Camp Bow Wow. He loves playing in the snow, running through the creek, and getting water from the hose. He loves to be scratched and petted. He's currently in the third level obedience class, which challenges him. He's very smart and loves his rewards for doing well! When it snows he stands in the yard and chomps the snowflakes. Chewy turns 2 in February. He's a v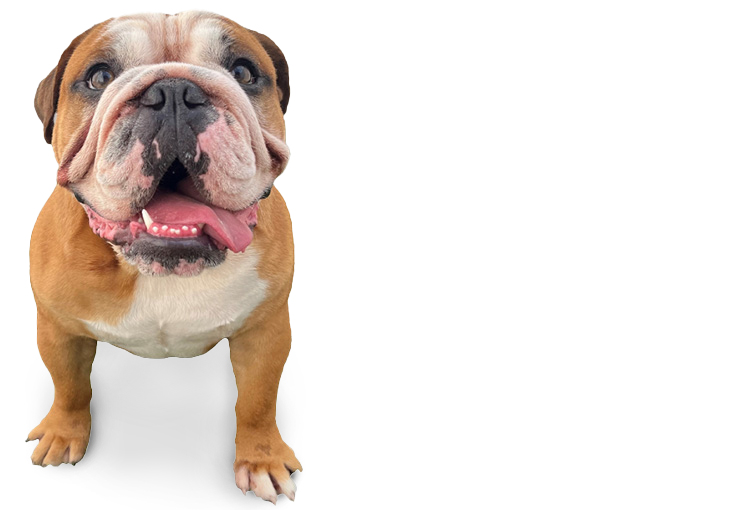 Ready to


Romp. Wag. Play?