At Lee's Summit

We Love Our Campers
Featured Campers
We LOVE our Campers! Check out our featured Campers at Camp Bow Wow Lee's Summit. These pups love to play all day in our fun, safe and social environment, and receive lots of love and attention from our Certified Camp Counselors® whether they're in for day care or boarding.
April 2021 Camper of the Month

Rey

Rey is the happiest lil' pup on three legs you'll ever meet! In exchange for all the belly rubs she gets from the Counselors, we get all the kisses from her. We love this little lady almost as much as she loves Camp!

March 2021 Camper of the Month

Chuck

Pawgrats to Chuck, our March Camper of the Month! Chuck is a spirited and sweet Pug who never ceases to put a smile on our faces! He makes the best little grumbles and loves to play with Counselors and run around with his puppy buddies. We love Chuck and everyone gets excited when he comes to Camp!

February 2021 Camper of the Month

Rascal

Rascal is our February Camper of the Month! He joined our Pack in September of 2020 and has made every day brighter since then. The best word to describe Rascal is "spunky". He loves to run around and play with friends and knows no strangers. He's always the best Camper to welcome new pups to the small dog yard. He has the most expressive ears, so we always know what mood he's in. We're always sad to send him home, but we know he always makes the most out of every day with us and we can't wait to see him again!

January 2021 Camper of the Month

Vega

This handsome boy joined our Pack in August of 2018. Vega always makes our day when he is here. He is so friendly to both Campers and Counselors. Vega's favorite part of his day is a session of Play Pals with his favorite Camp Counselor. We love Vega and always look forward to his next visit with us!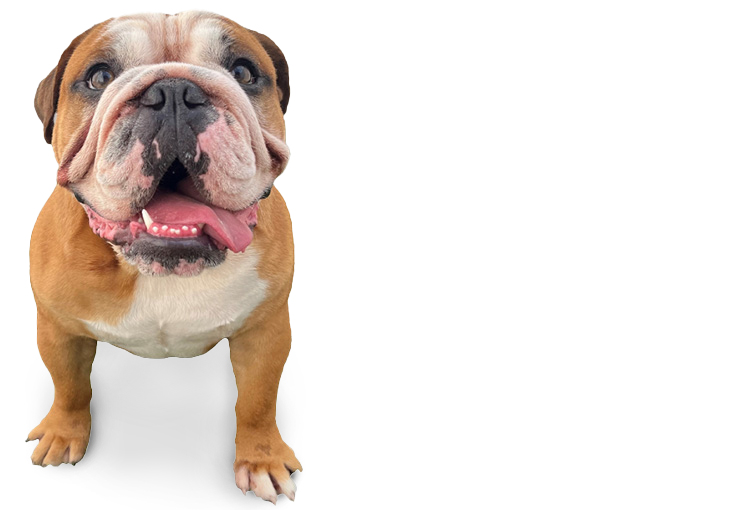 Ready to


Romp. Wag. Play?