Foster Dogs
We are happy to be partnering with Passion for Pitties! Passion for Pitties is a foster based, 501(c)(3) non-profit that is dedicated to rescuing Pitbull breeds and finding them loving forever homes. While they are primarily a "bully" rescue, they would not deny assistance to any dog, regardless of breed, if in a position to help. Being foster based, they understand that they could not exist without their network of amazing foster families. This is why Passion for Pitties tries to supply everything that a foster family might need in order to care for their foster dog(s), including leash, collar, food, toys, treats, bed, poop bags and, of course, medical care. All Passion for Pittie's staff is volunteers, which means that, when they fundraise, every dollar goes to caring for their plethora of pitties. Here are a few pups who are searching for their FUR-ever home. Dogs who are looking for a foster family and/or forever home can be viewed on their website. If you are interested in fostering or adopting, please reach out to Passion for Pitties for their application.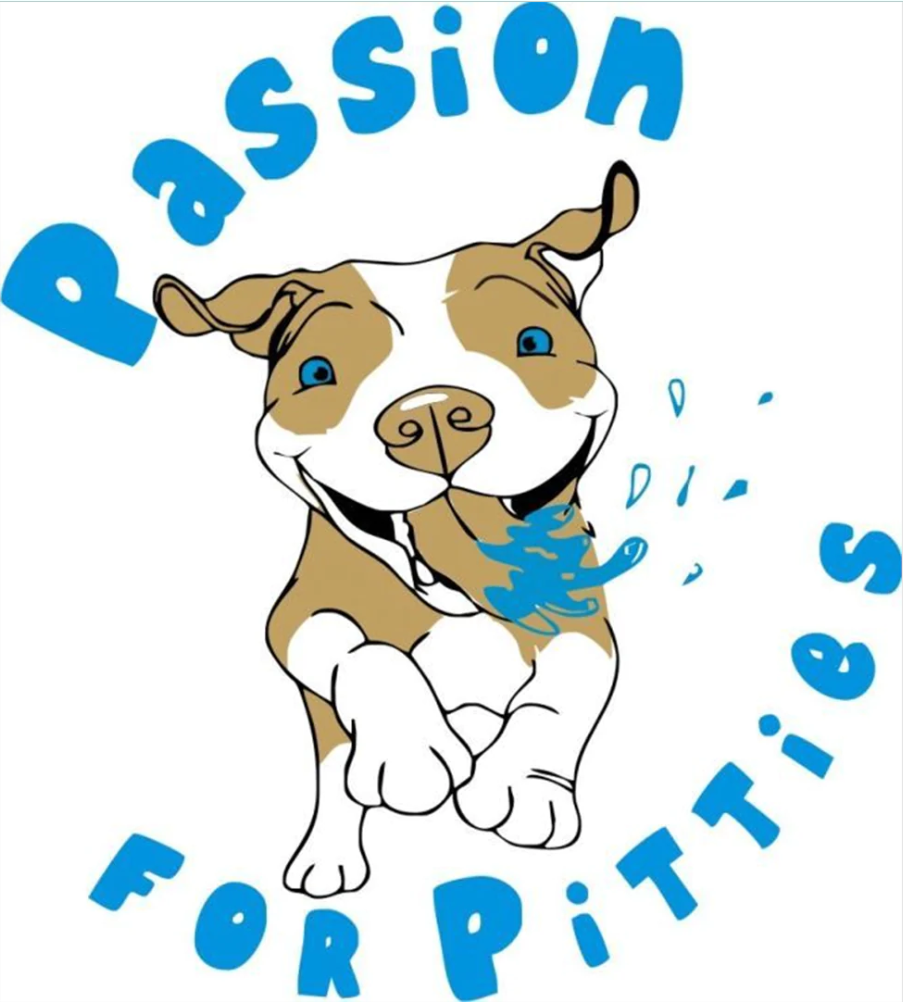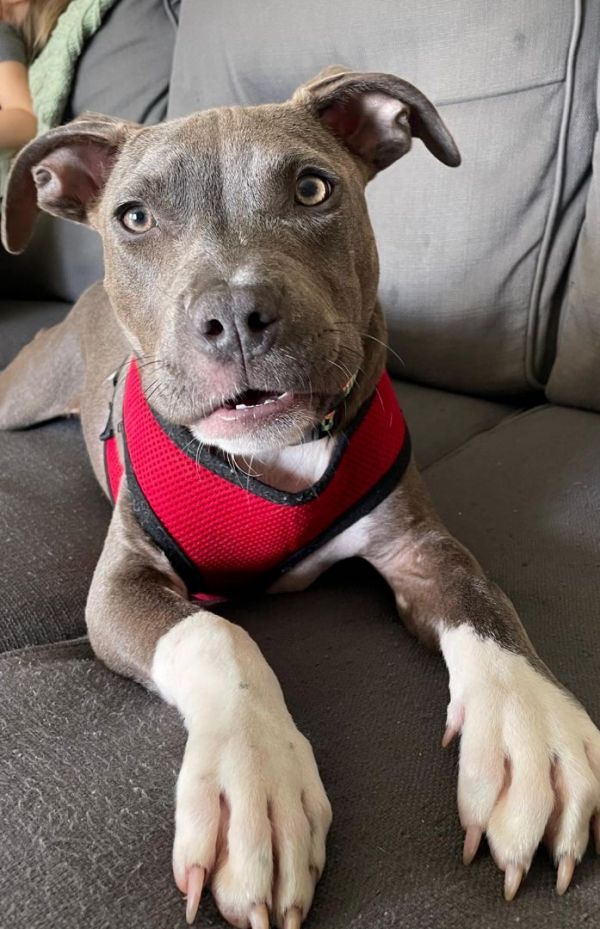 Howdy! My name is Poppy and I am a sweet puppy, just 5 months old. I am shy, loving and friendly and learning all about a dog's life! I spend my doggy days having a lot of fun, exploring, playing with my soft toys and chasing and playing hide and seek with my foster sibling dog! I have a lot of puppy energy and playfulness and am looking for a family that has the same energy as me to keep up with me and continue teaching me manners and obedience so I can be the best pup ever! I am good with children and love cuddle time! I am doing good at being crate trained and enjoy my crate for sleep time and security. OH, and I like cats and turtles!! I am learning fast how to be potty and leashed trained! I am really fun and a loyal pup, I can't wait to find my forever loving home with you!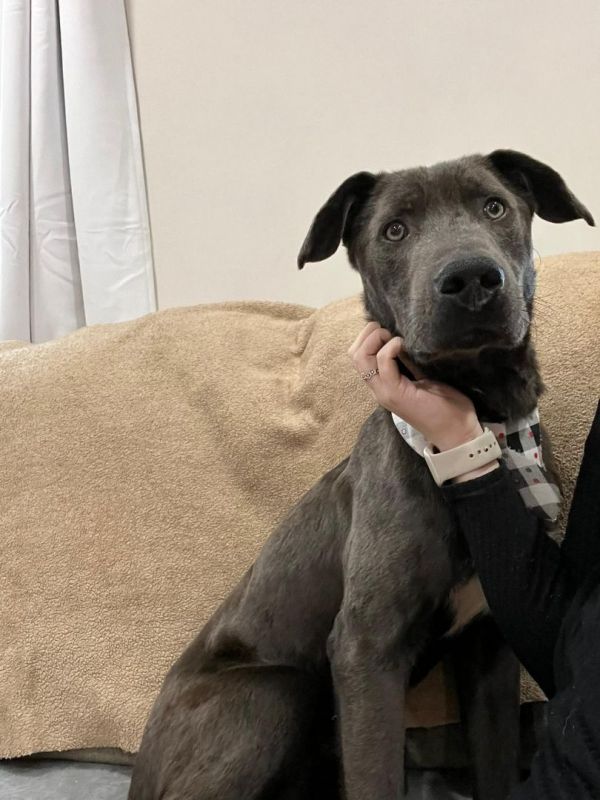 Meet Rocky! This handsome guy is about 2 years old and is a total sweetheart. He's a little nervous when first meeting new people but warms up quickly and won't leave your side once he gets to know you. Rocky loves to snuggle up next to his human companions any chance he gets. He is also great with dogs and would do best with a friendly, confident pup that can continue to help him get more comfortable around strangers and loud noises. Rocky is potty trained, crate trained and learning other commands with his foster family. He can be protective over his food but is doing so much better now that he is in a foster home and getting some training. Rocky is eager to please and loves to play with toys. This cutie is ready to be your new best friend, what do you say?!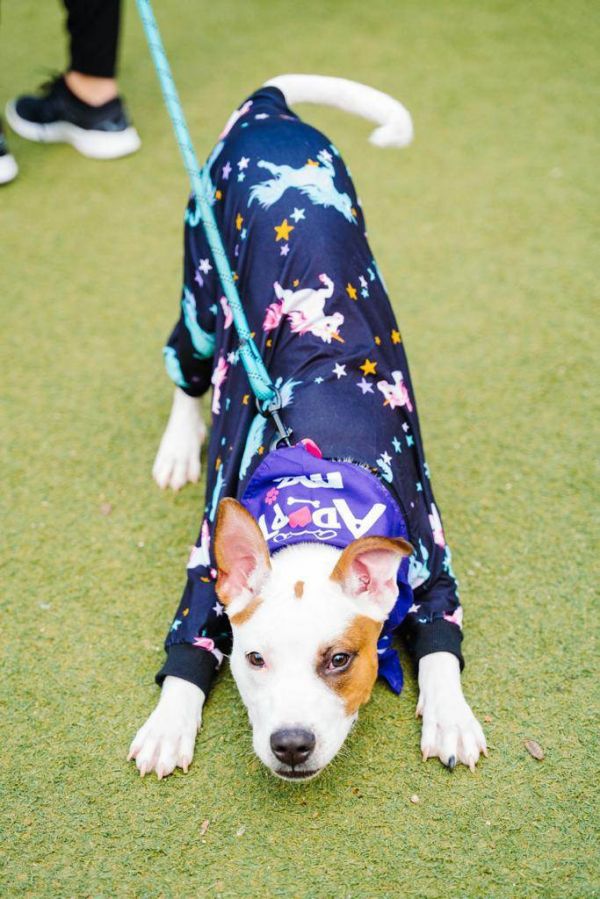 Hi! I'm Kali and I'm a puppy! I have so much energy—I love, love, love daily walks and my chew toys. I really love playing with all the other doggies and I am great with Cats. Playing and walking helps keep my zoomies away. I am starting to learn new things— one thing I am proud of is I can now sit on command. Aren't I such a good girl? My favorite thing to do is go on long drives with my foster family. I love it when we drive by the ocean and stop for a pupcup at Starbucks. Would you like to be my fur-ever adventure buddy?