At Cuyahoga Falls

We Love Our Campers
Featured Campers
We LOVE our Campers! Check out our featured Campers at Camp Bow Wow Cuyahoga Falls. These pups love to play all day in our fun, safe and social environment, and receive lots of love and attention from our Certified Camp Counselors® whether they're in for day care or boarding.
October 2020 Camper of the Month

Louie

Louie is a 2 year old Black Lab. He is extra handsome, and extra sweet. He is our Superman

August 2020 Camper of the Month

Luna

Luna is a 4 year old boxer who has been coming to camp since she was a pup! She loves getting snacks, and all of the attention.

July 2020 Camper of the Month

Chippi

Chippi is a sweet senior chihuahua. She loves searching for a warm lap, and a pat on the head. We love you Chippi, you're so cute!

June 2020 Camper of the Month

Tobias

Tobias is a 4 month old lab mix! He loves chatting it up with his friends, and you can always catch him saying "Hello" in the lobby. It has been so much fun getting to know you

May 2020 Camper of the Month

Cleo

Cleo is a 4 year old Pit Bull, who is just as sweet as she looks. She loves to party and play with her friends. She also loves a good snuggle, and belly rub. We love you!

March 2020 Camper of the Month

Lip

Lip is a 4 year old husky. He is named after Lip Gallagher on Shameless, and he is just as cool. Lip loves howling with his pals, and having a great time!

March 2020 Camper of the Month

Josie

Josie is a sweet 2 year old Chocolate Lab. Her dad says she didn't require any training, she trained him. She is a perfect angel.

February 2020 Camper of the Month

Gunner

Gunner is a handsome boy. He loves spending time in the sun, posing for photos, and showing everyone love. We love Gunner and look forward to every photoshoot with him

January 2020 Camper of the Month

Wrigley

Wrigley is an almost 5 year old Golden Retriever. He loves belly rubs, brush outs, and any kind of snack. He's been coming to Camp since he was a young pup, and we have enjoyed watching him grow into a big boy.

November 2019 Camper of the Month

Nigel

Nigel is an almost 10 year old Boston mix. He is such a social pup. He loves all of his friends, and is always more than willing to climb into an open lap! We love Nigel and are grateful for the past almost 6 years

November 2019 Camper of the Month

Harper

Harper is a 3-year-old Newfoundland. She loves hanging with her friends, lounging in a pool, and singing in the rain. She is a sweetheart.

October 2019 Camper of the Month

Amber

Amber is a chihuahua, who loves her fashion. She always arrives to camp in the lastest accessories. We're always so excited to see her. She loves hanging out with all of her friends, 2 & 4-legged alike.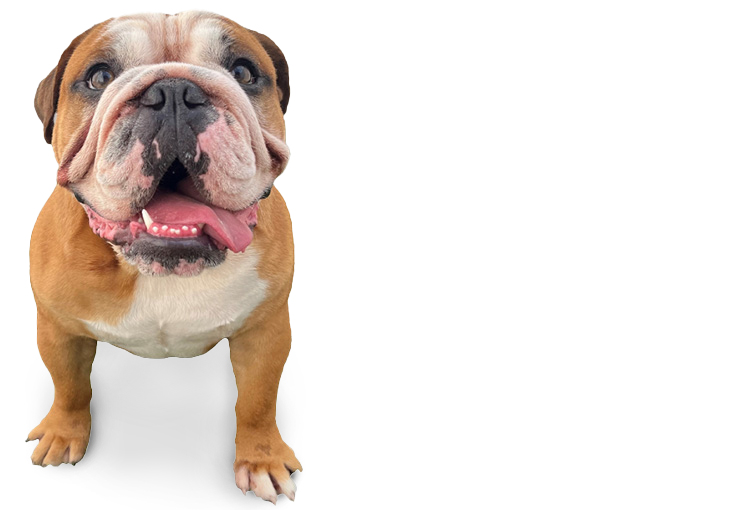 Ready to


Romp. Wag. Play?