We Love

Our Campers
Featured Campers
We LOVE our Campers! Check out our featured Campers at Camp Bow Wow Scottsdale North. These pups love to play all day in our fun, safe and social environment, and receive lots of love and attention from our Certified Camp Counselors® whether they're in for day care or boarding.
September 2023 Counselor of the Month

Alana

Meet our Camp Counselor of the Month Alana. Alana has been with us at Camp for over a year and a half and she continues to grow and thrive every single day. She is one of our youngest Counselors but that does not stop her! She is a hard worker and loves to do everything around Camp no matter what it is. She is always ready to work and you'll always catch her with a positive attitude. If you ever see Alana at Camp don't hesitate to say hi!

September 2023 Counselor of the Month

Benny

Meet our Camper of the Month Benny. Benny has been a Camper with us for 2 years and we are happy to be apart of his life. Benny loves to snuggle but has a fun crazy side to him. He enjoys running and wrestling with not only the Campers but with the Counselors too and we love it! Every morning when coming to Camp he is so excited he can not control his cries, wiggles and mouthing. He loves to gently mouth our arms of excitement, this is his way of showing us love. If you see Benny at Camp don't hesitate to give him love and cuddles because he'll LOVE IT!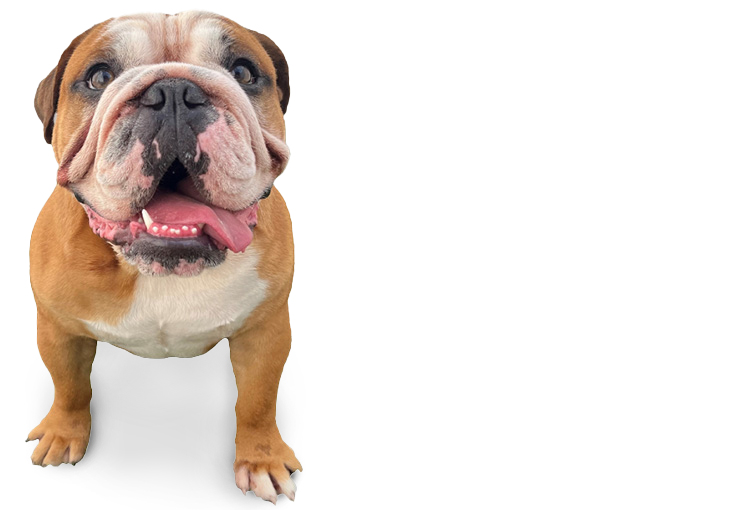 Ready to


Romp. Wag. Play?