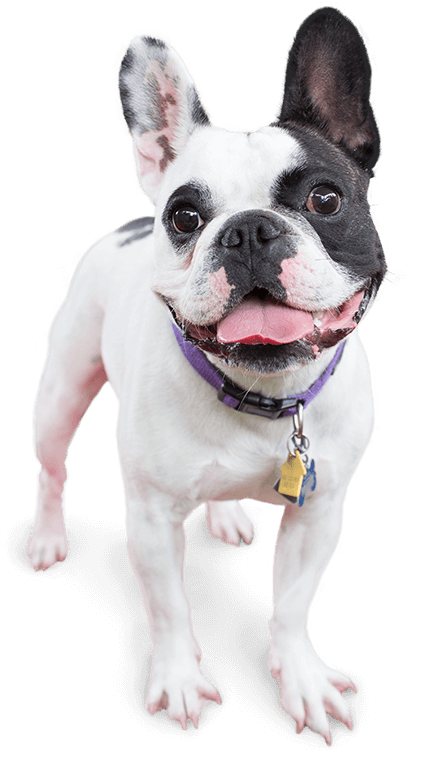 COVID-19 Updated Policies
Do not bring your dog to Camp Bow Wow if you or your dog has been in the presence of a person with symptoms associated with COVID-19.
Daily Camp Sanitation: We have extensive daily cleaning protocols that keep our facilities clean for dogs, employees and pet parents alike. We also have increased the cleaning frequency of surfaces that our employees and customers may come in contact with.
Drop-Off & Pick-Up Changes: When you arrive to drop off or pick up your Camper, please remain outside and call us at 201-882-0186. A Camp Counselor will escort your pup in and out of Camp. If there is some exceptional reason for you to be in our lobby, we do require you to wear a face mask
Payments: We ask that all payments are made over the phone to minimize interactions. We recommend purchasing a day care package to expedite the check-in and check-out process. We have multiple options for full and half day packages that will also help save you money.
Camp Counselor & Customer Health: Just as we are encouraging employees to stay home if they aren't feeling well, we also ask that you stay home if you are feeling unwell or have been in contact with someone who has COVID-19. Additionally, please follow social distancing recommendations and stand six feet apart from other customers or employees.
trustworthy care
Dog Services in Midland Park
Pampering Your Pups While You're Away
Being away from your pup can be stressful, but it doesn't have to be. All you need is a trustworthy dog care provider who can take the best care of your pup while you're away. Camp Bow Wow® is a premier dog care facility in Midland Park that can ease your worries while you're away. Our doggy day care is perfect for working pet parents, and our overnight boarding is the best option when you are traveling. At Camp, your pup will get the exercise, socialization, and enrichment they need while running, jumping, and playing around in our climate-controlled play yards. Best of all, you can feel confident knowing you'll always bring home a tired, happy pooch!