At Meridian

We Love Our Campers
Featured Campers
We LOVE our Campers! Check out our featured Campers at Camp Bow Wow Meridian. These pups love to play all day in our fun, safe and social environment, and receive lots of love and attention from our Certified Camp Counselors® whether they're in for day care or boarding.
October 2020 Camper of the Month

Scooby-Doo

"Our little Camper of the Month absolutely lives up to the iconic name of Scooby-Doo with his enormous personality, even if he isn't a Great Dane. This little Pomeranian has not been with us at camp for too long, having started coming just this year, but already Scooby-Doo has stolen everyone's hearts! He's excited when he enters through the doors, and he's even more excited when he leaves to his mommy's waiting arms. His mom, Lumnije, brings Scooby-Doo in for daycare to have as fun as possible while she's away and to make plenty of puppy friends as he plays and plays his limitless energy away. His most favorite play-mates are Emmie, Gracie, and Boba, but Scooby-Doo loves to play with any willing puppy, as long as they can keep up! Every once in a while, we're more than happy to see Scooby-Doo occasionally boarding. This fluffy and charming young Pom always manages to bring a smile to everyone's face, so thank you Lumnije for bringing this lovely pup to Camp!"

October 2020 Counselor of the Month

Kourtney

Our Camp Counselor of the Month is none other than our fearless leader and Area Manager, Kourtney! Kourtney not only deserves the title but without a doubt has earned it! Kourtney works tirelessly for both the Boise and Meridian Camp's making sure everything runs smoothly and all is taken care of from the smallest teacup to the largest Mastiff. You want to talk about a love for animals, this gal is a bleeding heart for all things from furry, feathered and snooted, she has 58 animals all together on her little farm and is an avid rescuer. How she takes care of all of that with so much love and compassion on top of our beloved Camps, Campers and Counselors we have no idea, but she does it all without missing a beat (heartbeat)! She is always a steadfast kind and upmost enjoyable boss to have. Camp would just not be the same without her. Need someone to talk to Kourtney, need advice on anything, Kourtney, need a good laugh and a kind smile, Kourtney!

August 2020 Camper of the Month

Meika

Congratulations to our Camper of the Month for August! Our Meika is a beautiful girl that has been coming to CBW since May of this year! She is one of our regulars and never fails to put a smile on our face. Meika is always wagging that tail of hers and always playing with her furriends. We think her favorite friend must be Zorro, but she is best furriends with every pup. She is such a sweet girl and will give you tons of kisses if you let her. We have never seen a dull moment with her at Camp. Meika even h

August 2020 Counselor of the Month

Laura

This month's counselor of the month is none other than our very own Laura Inouye. Laura is Camp Bow Wow's Marketing Manager. She also runs all the social media platforms for both camps in Idaho! Even with those roles and responsibilities she never hesitates to help with the less desirable duties. It's always a treat to have Laura around, she's incredibly friendly to everyone she encounters, dog or human. Laura seems to be there when you need her most. Whether it's covering for us when we're short staffed or bringing us food to keep us going. Before Camp Bow Wow she was a Veterinary Technician and is filled with knowledge. When she's not here working with animals, she loves spending time with her own! She has some very friendly and confident chickens, a little kitty, and a beautiful Husky named Pele. To say she loves animals would be a gross understatement. Laura is an incredibly useful and pleasant person to have here at Camp. We are lucky to have you here Laura!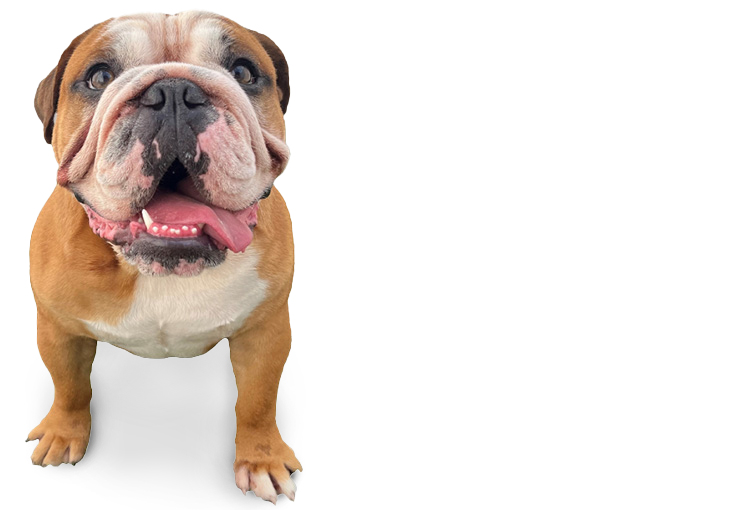 Ready to


Romp. Wag. Play?