Featured Campers
For Fair Oaks
August 2022 Camper of the Month

Jim and Jennie

Jim and Jennie are such a joy to have at Camp! They are big sweethearts and absolutely love their Snuggle Time Enrichment Sessions whenever they spend the night with us! Jennie is the biggest love bug ever and she adores cuddles and back scratches from all of the Camp Counselors; which we never hesitate to give her! Jim loves romping around in the play yards and playing with all of his toys in his cabin. We love when we have Jim and Jennie stay with us here at Camp!

July 2022 Camper of the Month

Gracie

Gracie is always so happy to come into camp and always gives us a tail wag when entering the front door. She is such a sweetheart in the yards and loves getting belly rubs and snuggles from all of the Camp Counselors. We all absolutely LOVE having Gracie at camp. She never fails to make our days a little brighter!

June 2022 Camper of the Month

Hobbs

Hobbs is the sweetest dog ever! He always gives everyone kisses and love before going into his cabin and even before going to play. He's a very good listener and is always a good boy when playing with the group in the play yards. One of his favorite things to do is climb onto the top of the bridge so that the counselors can give him his (well-deserved) pets and ear scratches. We absolutely love having Hobbs at camp!

June 2022 Camper of the Month

Ricky

Ricky is such a joy to have at Camp. He loves sticking by the Camp Counselors and getting ear scratches and lots of pets. He's so sweet and all the humans love having him in their yard because he is such a good boy! He is often brought in to help with new Camper interviews because he is so well-mannered. He also plays super well with friends in the yard, he's always a happy camper!

April 2022 Camper of the Month

Addie

Addie absolutely loves coming to Camp and runs through the door every time she comes in! She's always having a blast in the yards and loves getting attention and pets from our Camp Counselors, who all love her. We can tell that she also has a great time playing with lots of furiends in the yards - her tail is always wagging and she has a big smile on her face.

March 2022 Camper of the Month

Nevis and Chance

When Camper Nevis got a puppy brother, he stayed home for a bit taking care of little Chance. As soon as Chance was able to interview, they have both been visiting every week and Nevis has been showing his little brother the ropes at Camp! They love to take naps together when they are taking a break from play time!

February 2022 Camper of the Month

Dimend

Dimend started as a puppy in our small yard and recently graduated to larges. She loves to join us for day care and has a blast making new friends wherever she goes!

December 2020 Camper of the Month

Kahlua

Kahlua is an excellent camper. Very easy going and absolutely wonderful at helping with interviews.

November 2020 Camper of the Month

Miss Amara

Miss Amara, aka Mara, aka Marmar, aka Mars bar, is a Daycamp regular. Camp Counselors get excited when she walks through the front door. She frequently helps with new Camper interviews. She loves play time more than photo time!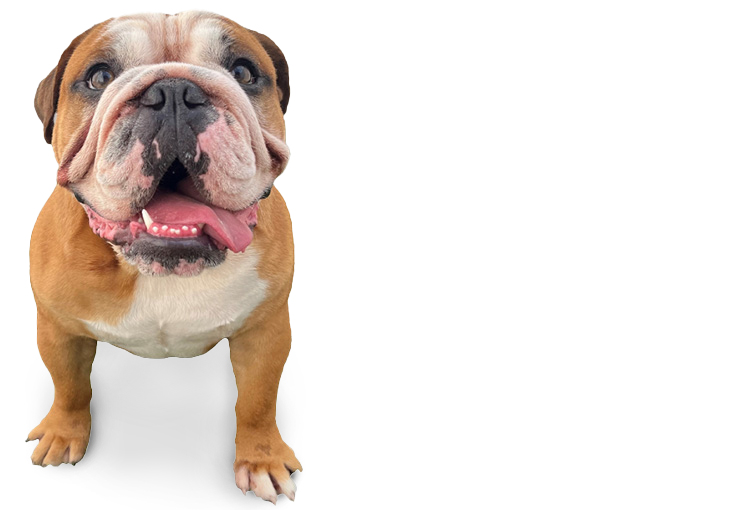 Ready to


Romp. Wag. Play?