Camp Bow Wow Cypress is a family run business. It is owned by José & Joan Morillo and both are dog lovers. Their main goal when pups are left in their care is "providing peace-of-mind for those times you can't be with your pup." - José.
Their daughter-in-law, Jazmine Morillo, is the Director of Operations & Marketing. She has been working with her in-laws since 2015 when they opened their first location in Katy, TX and their second in 2018 in Kemah, TX. Her 3 daughters are also very involved in Camp. They love working with local shelters & resource centers encouraging donations and meeting foster pups at Camp!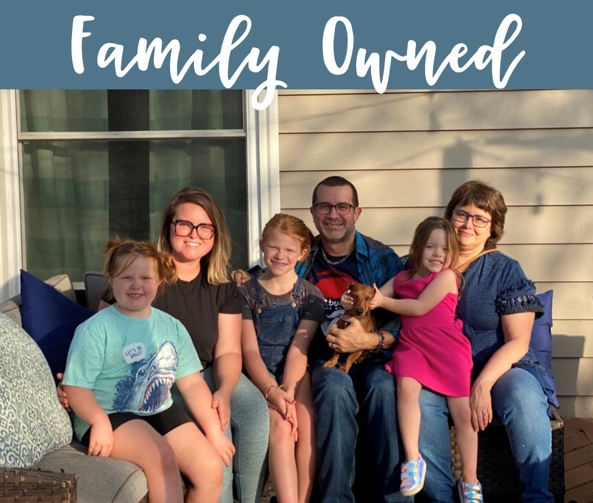 José

Owner / Manager

Coming from a healthcare background where he led the administration of two Florida hospitals, José is excited to not only fulfill a life-long dream of running his own business, but also to do so in a field that has the "seal of approval" of his two long-haired Chihuahuas: Taco and Pepe and his newest addition, short-haired Chihuahua, Trini. Equally exciting for him is to be able to run this business from his favorite state in the nation: Texas! He is married to his childhood sweetheart Joan; a former Major in the Air Force. Joan is a Pharmacist that currently works locally. José and Joan have one son and three granddaughters and enjoy spending time with friends watching a movie or just hanging around the house.

Jazmine

Director of Operations & Marketing

Jazmine comes to us with a strong retail sales and customer service background, excelling in positions that required working in a team setting. In 2019, she won Manager of the Year inside the Camp Bow Wow Franchise. When she is not taking care of her husband and 3 beautiful daughters, she loves on her pups; Allie (Lab), Roofus (Dachshund), and Dutch (Dutch Shepard).
"Great staff, professional, friendly and welcoming. Immaculate environment and expert care for your Camper."

"I love how comfortable the staff made us feel leaving our Duke there for the first time!! Everyone is so friendly, I know he's in great care when at Camp Bow Wow!! Duke is always excited now before we even get into the parking lot!! I also LOVE the pet cameras!! They really are addicting to watch, but it's so fun seeing him running around and having fun!! We love Camp Bow Wow & can't wait to come back!"

"A very kind and caring staff! I always feel secure knowing that the staff truly love my dog and that they will make sure he is happy and comfortable during his stay. They are the best!"

"I absolutely love this place. They take incredible care of my dog. They make her welcome and I feel comfortable knowing she is well taken care of. Recommend to anyone who has a dog."

"Staff is always very friendly and knows my dog, facilities are always clean, the webcams allow us to check our dog's activity, and hours cover my work day. Most importantly, my dog LOVES going to Camp! When she hears us on the phone making reservations for play, or hears us say "Camp", she grabs her leash with such excitement she moves furniture in her path as she heads for the door!"

"Super friendly team of staff! Very kind, caring, accommodating, flexible. They loved my dog and treated her like their own. I will be back!"

"The staff is always helpful and kind. I know when I leave my dogs at Camp Bow Wow they will be taken care of, have a great time and come home worn out from playing all day. I love the Camper Cams so I can check in on them!"

"Camp Bow Wow is fabulous...they are passionate about their work, always happy to see our pup, and take great care of her...be it for day Camp or overnight. We love Camp Bow Wow!"

"We know our dogs are in trusted hands at Camp Bow Wow. They always have fun playing with their "friends" and we love being able to check in on them throughout the day"