At Charlotte Metro

We Love Our Campers and Counselors
Featured Campers and Counselors
We LOVE our Campers and Counselors! Check out our featured Campers and Counselors at Camp Bow Wow Charlotte Metro. These pups love to play all day in our fun, safe and social environment, and receive lots of love and attention from our Certified Camp Counselors® whether they're in for day care or boarding.
October 2021 Camper of the Month

Olsen

September 2021 Camper of the Month

Hank

Congratulations to our September camper, Hank!

April 2021 Counselor of the Month

Iliana & Tamara

Congratulations to our Camper and Counselor of the month!

April 2021 Counselor of the Month

Alexis

Alexis has been with Camp for just over a year. She hung in through the pandemic and is still going strong! Alexis has recently been promoted to Assistant Manager and continues to be a wonderful asset to us here at Camp. Congratulations on being named Camp Counselor of the Month!

April 2021 Camper of the Month

Finnley

Our April Camper of the Month is Finnley (affectionately known as Finn P to our staff)! He is a long-time Camper and an all-around great pup! He LOVES to play ball - and will do so for hours! He knows where all the balls are kept and will bark until a counselor pulls one out and throws it for him. Finnley is sweet, fun and a pleasure to have at Camp!

March 2021 Camper of the Month

Beary

Beary is the sweetest little pup who comes to Camp frequently! He is quiet, but loves a good romp with anyone else in the play yard. When he is not in the mood to play, he likes to sit quietly on his own and observe the other Campers. All Beary requires is a good tummy rub every now and then, and maybe a good game of fetch!

February 2021 Camper of the Month

Rio

Rio is a regular here at Camp! She is a quiet little Beagle pup that stays to herself but absolutely loves to observe and offer an opinion when she sees fit. Rio also loves a good belly rub and plenty of hugs!

February 2021 Counselor of the Month

Mackenzie

Mackenzie has been with our Charlotte Metro Camp since October of 2020. She has been working with dogs for most of her life and comes to Camp with plenty of knowledge and experience in the care and handling of dogs! Mackenzie is surely a hard worker, while loving what she does!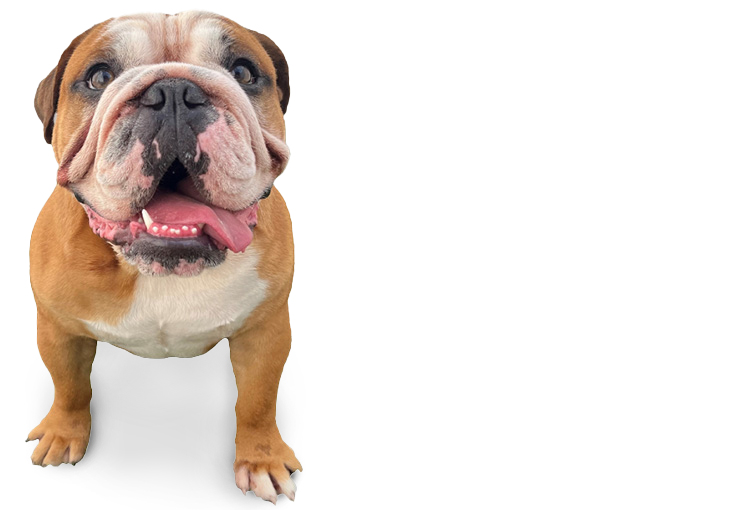 Ready to


Romp. Wag. Play?