Strongsville

Dog Grooming
Come Back to a Clean, Happy Pup
What's better than picking up a happy dog from Camp? Picking up a clean and happy dog from Camp! Camp Bow Wow® is happy to provide nail trimming and bathing services that will leave your pup looking and smelling their best. Bathing them on your own is often time-consuming, exhausting, messy, and stressful for both you and your four-legged family member. Rather than trying to do the job yourself after a long, tiring day, why not let us take care of it during your dog's stay? With dog grooming areas specially designed for your pup's comfort, Camp Bow Wow can take this off your to-do list. By adding a bath to your pup's stay, you can cuddle with a squeaky-clean pup when you get home.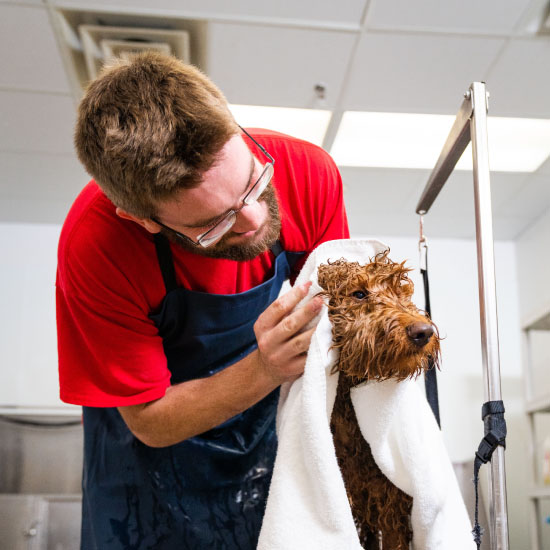 Meet Our Professional Groomer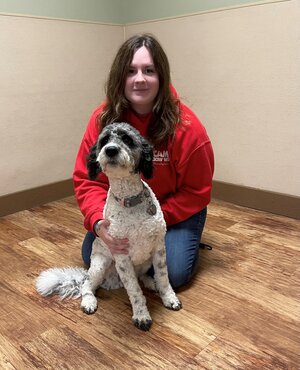 Meet Emily! Emily joined the Camp family in August of 2020 as a Camp Counselor. Prior to working at Camp Bow Wow, Emily was a professional groomer & also a Cosmetologist. Emily has been grooming dogs for two years and she has been in love with grooming dogs ever since she started.
Emily offers professional grooming on select days, so if you are looking to get your pup signed up for a groom, call Camp at (440) 572-3200 to schedule an appointment.