At Lincoln

We Love Our Campers
Featured Campers
We LOVE our Campers! Check out our featured Campers at Camp Bow Wow Lincoln. These pups love to play all day in our fun, safe and social environment, and receive lots of love and attention from our Certified Camp Counselors® whether they're in for day care or boarding.
October 2020 Camper of the Month

Kacey

Age: 7 Years Old
Breed: Pug/Boxer Mix
Fun Facts
Kacey is one of our most versatile campers. She enjoys mingling with the small dogs and running with her friends. Her favorite pals at camp are Moose and Annie. Her favorite game at camp is to play tag. The camp counselors describe Kacey as funny, silly, wiggly, sassy and adorable! We love having Kacey at camp! Congratulations Michael and Kacey on October's Camper of the Month!

June 2020 Camper of the Month

Shadow

Age: 1 year old
Breed: Siberian Husky
Fun Facts
Shadow is a social butterfly! She loves wrestling with her best friends Oxx, Sage, and Barkley.When she is not wrestling with her pals, she is talking your ear off! Give her a chance and she will tell you all the play yard gossip! It is always a great time with shadow in the play hard.

May 2020 Camper of the Month

Brahma

Age: 12 years Old
Breed: Golden Retriever
Fun Facts
Brahma (Brock) is our resident "grandpa" here at Camp Bow Wow. He is a 12 year old golden retriever who is owned by Dan S. of Lincoln. When Brahma gets to camp in the morning he stops and sniffs the rack of leashes to figure out who has gotten here before him. Here is what the camp counselors have to say about him: "Brahma is an awesome old guy." --Sam " Brahma gets along with everyone he meets and is a favorite of ours. He is best friends with Cosby!" --Gracen

April 2020 Camper of the Month

Moose

Age: 8 years Old
Breed: French Bulldog
Fun Facts
Moose is an 8 year old French Bulldog owned by Luke and Dana D. of Lincoln. He has been coming to Camp Bow Wow regularly since he was 4 months old. Moose's best buddies are Levi, Callie, and Cooper. Word around the yard is that Scarlett has a crush on him. She would not confirm or deny this accusation.

March 2020 Camper of the Month

Sam

Breed: Chihuahua Mix
Fun Facts
Sam is the silliest little guy and brings us his campfire treat (kong) every morning when he is let out of his cabin.

March 2020 Camper of the Month

Henry

Breed: Labrador Retriever
Fun Facts
Henry loves to give kisses to everyone and is said to give the most kisses out of any chocolate lab that comes to Camp Bow Wow.

February 2020 Camper of the Month

Callie

Age: 3 Years Old
Breed: Cairn Terrier Mix
Fun Facts
Callie is a sweet and playful girl! Her best friends are the Maltese Bently, goldendoodle London, and Cocker spaniel Gentry. She loves wrestling with her friends and the camp counselors. She is an expert at sneaking kisses!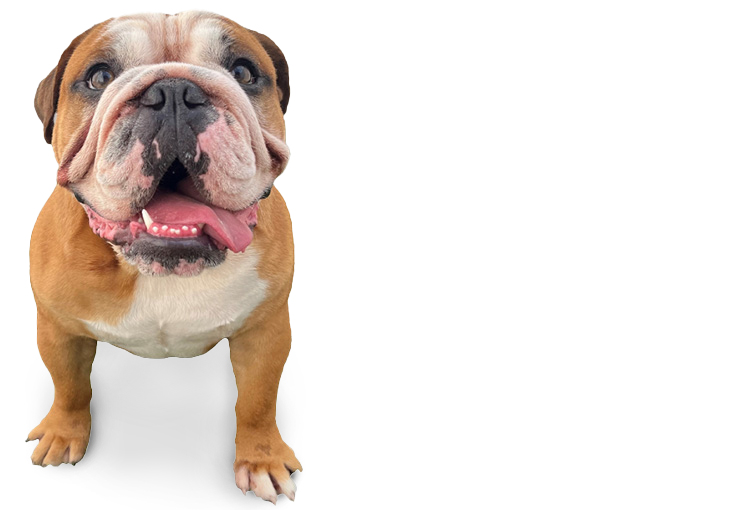 Ready to


Romp. Wag. Play?