Extra Care Services
During group play at Camp Bow Wow© Midland Park, Camp Counselors provide attention for each Camper as part of their Play Yard Management routine. Extra Care Services allow individualized attention for Campers that is customized to their needs.
Benefits of Extra Care Services
All Campers can benefit from Extra Care Services because it allows the Camper to get one on one time with a Camp Counselor that is catered to their individual needs.
Campers that may benefit from Extra Care Services include:
Campers who are frequent Day Campers
Campers who are boarding
First-timers
Extended time frame
High energy, or younger Campers
Senior Campers who may tire in the yards easily
Play Pals
A Play Pals Extra Care Service allows one-on-one time with a Camp Counselor and promotes play, mental stimulation, and other activities that can help burn additional energy. This is a 15 minute, add on service. While all of our Campers receive the highest levels of care and attention, if you'd like your pup to have more one-on-one time or participate in other activities such as interactive treat puzzle games or a good ole' game of fetch, we're happy to provide it! Our new one-on-one sessions provide added stimulation and customized play during your pup's stay.
Snuggle Time
A Snuggle Time Extra Care Service allows one-on-one time with a Camp Counselor and promotes soothing, hands-on attention, and other calming activities that can help a Camper relax. This is a 15 minute, add-on service. If your pup would love a little extra one-on-one time, we are happy to provide it! We're now offering Snuggle Time sessions for added TLC and enrichment during your pup's stay.​​
Agility for Fun
We take the skills of agility training but utilize them in a fun way! We introduce dogs to agility equipment such as a tunnel, jumps, and weave poles but aim for each dog to be engaged and challenged and not on competition style training. Once dogs have mastered the basics, we start adding more challenges like stringing together multiple obstacles during a 15-minute session. This is a great option for any dog to burn off some extra energy.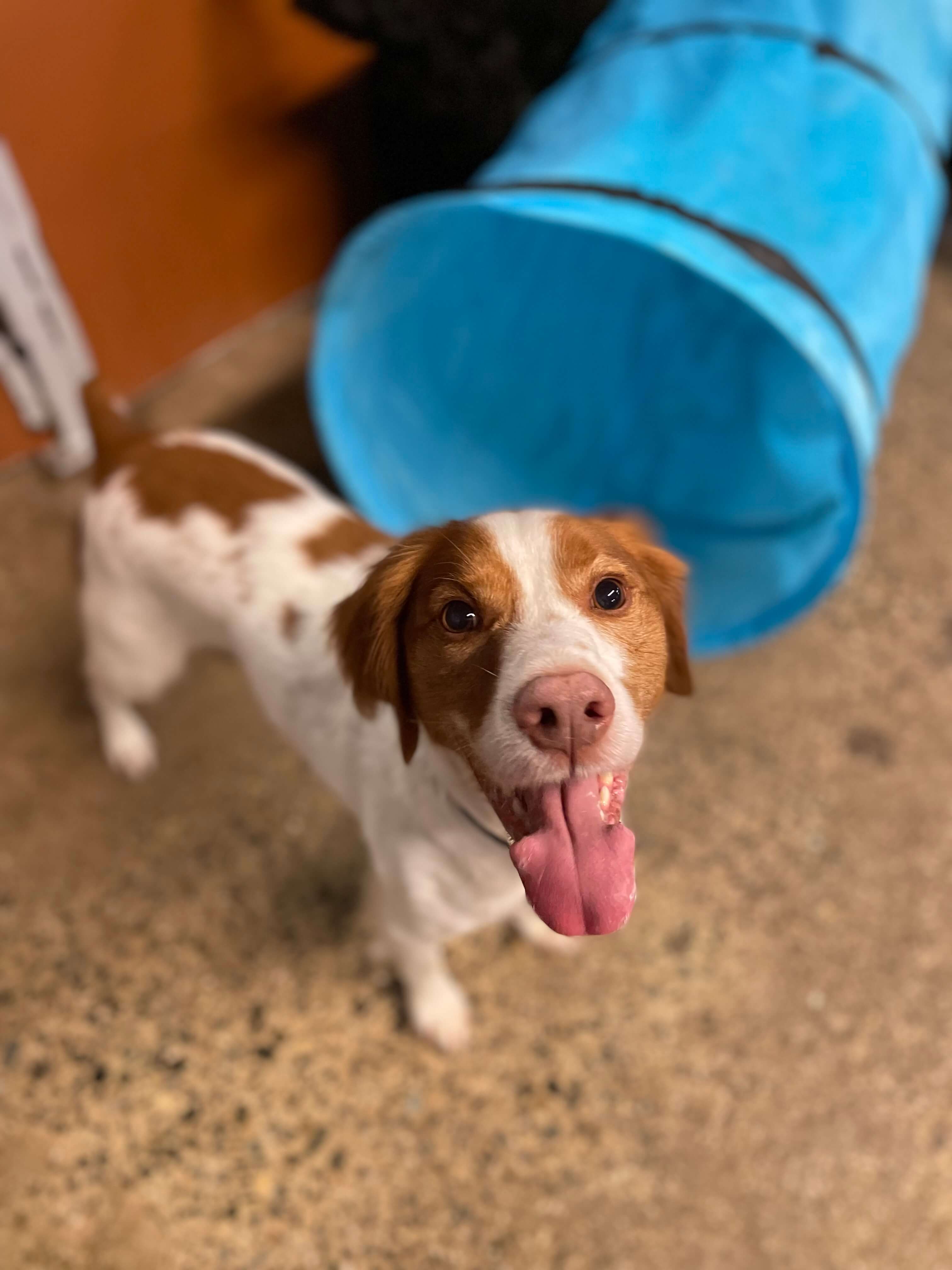 Training Based Enrichment
We offer a few Enrichment options that incorporate training into the fun. During Tricks for Treats, your pup will work with a trainer for 15-minutes and learn tricks based on their skill level. We teach 3 levels of tricks ranging from "paw" to crawl to play dead and more! This will keep your pup stimulated and engaged during the session.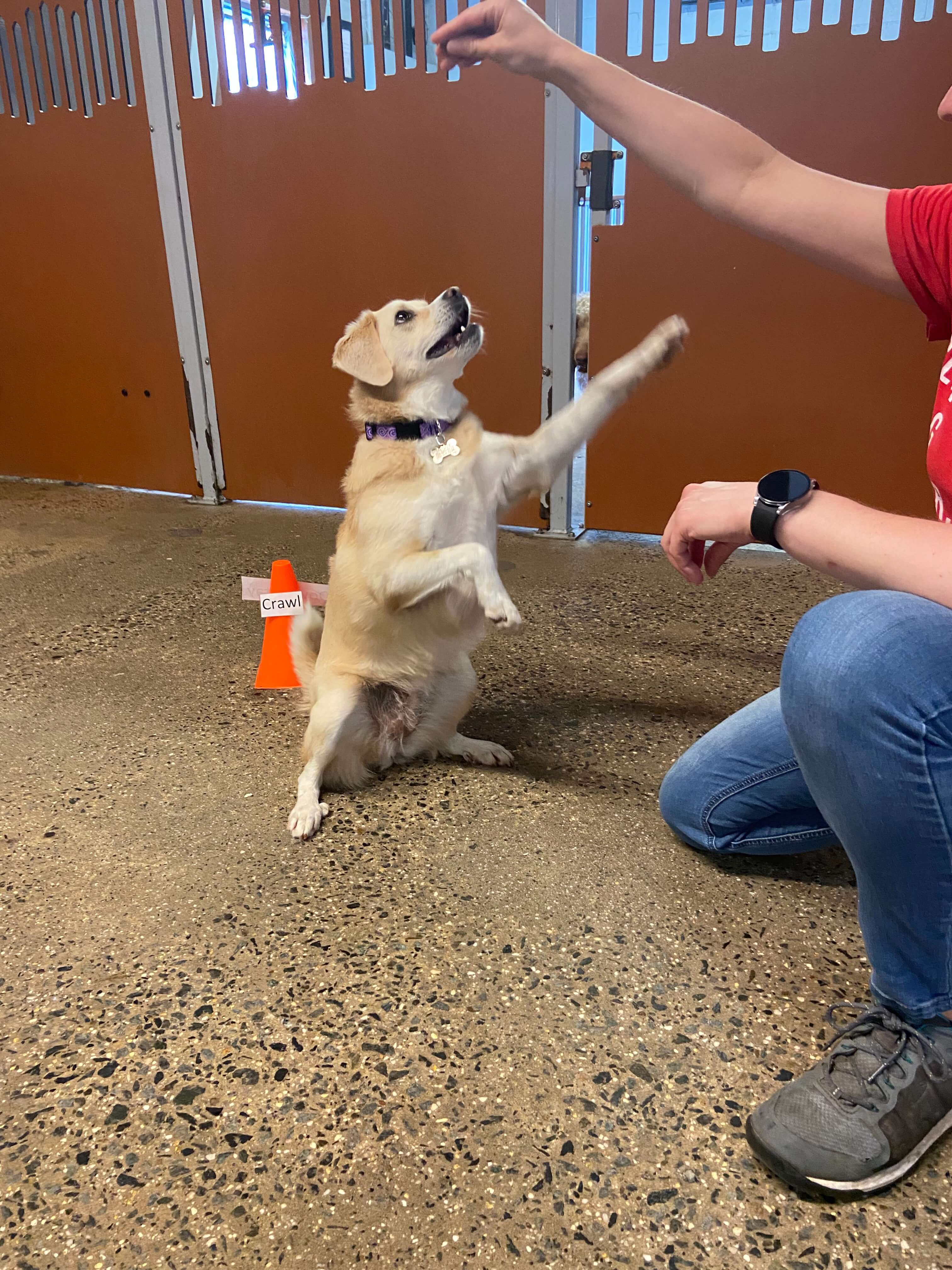 Obstacle Course is a 15-minute activity that combines skills learned from basic obedience, loose leash walking and tricks for treats. Your pup will begin at one marker and perform a designated skill or tricks while going to the next marker and on. In the warmer months we work outside with 2 dogs at the time doing the course. This enrichment session is great to teach your dog to focus outside with various distractions.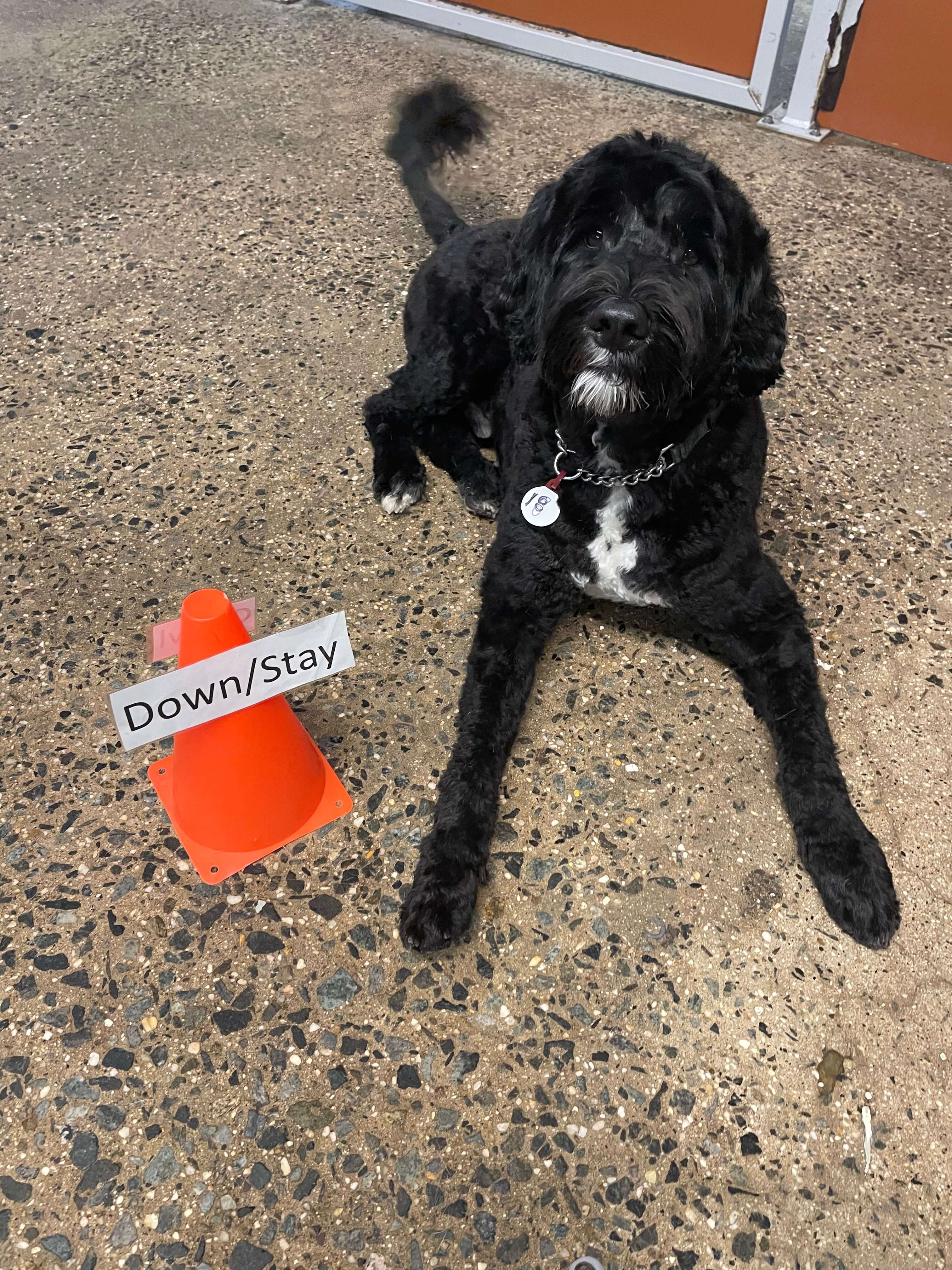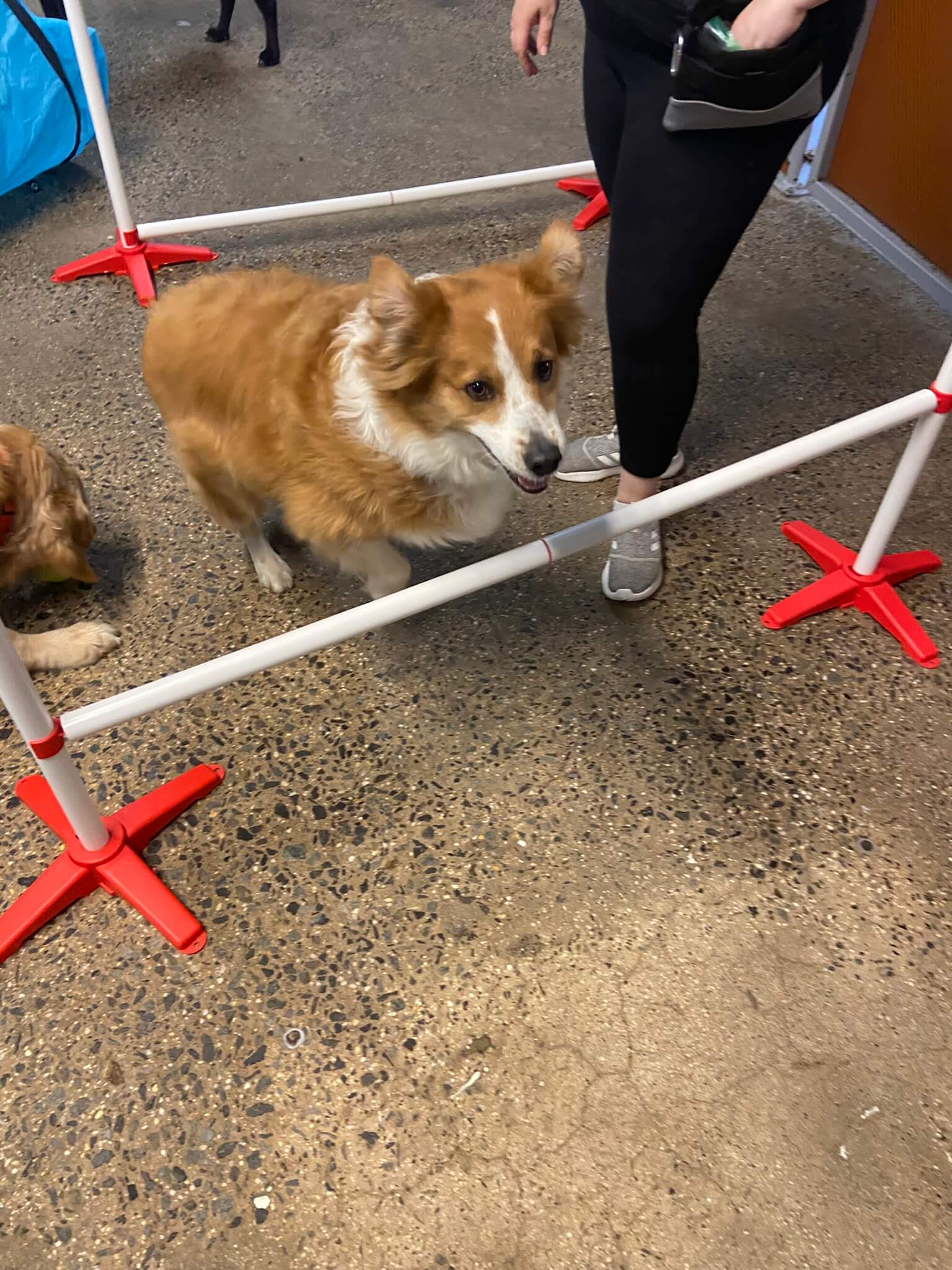 ​
Ball Pit
Using your pup's nose and engaging them in a stimulated sniff and seek challenge, Ball Pit is a great option for any dog during this 15-minute activity! We fill a pool with a variety of different color balls, and we hide treats and toys throughout. Your pup will get to dig, find treats and more! This engagement is great physically and mentally to keep your pup both active and happy.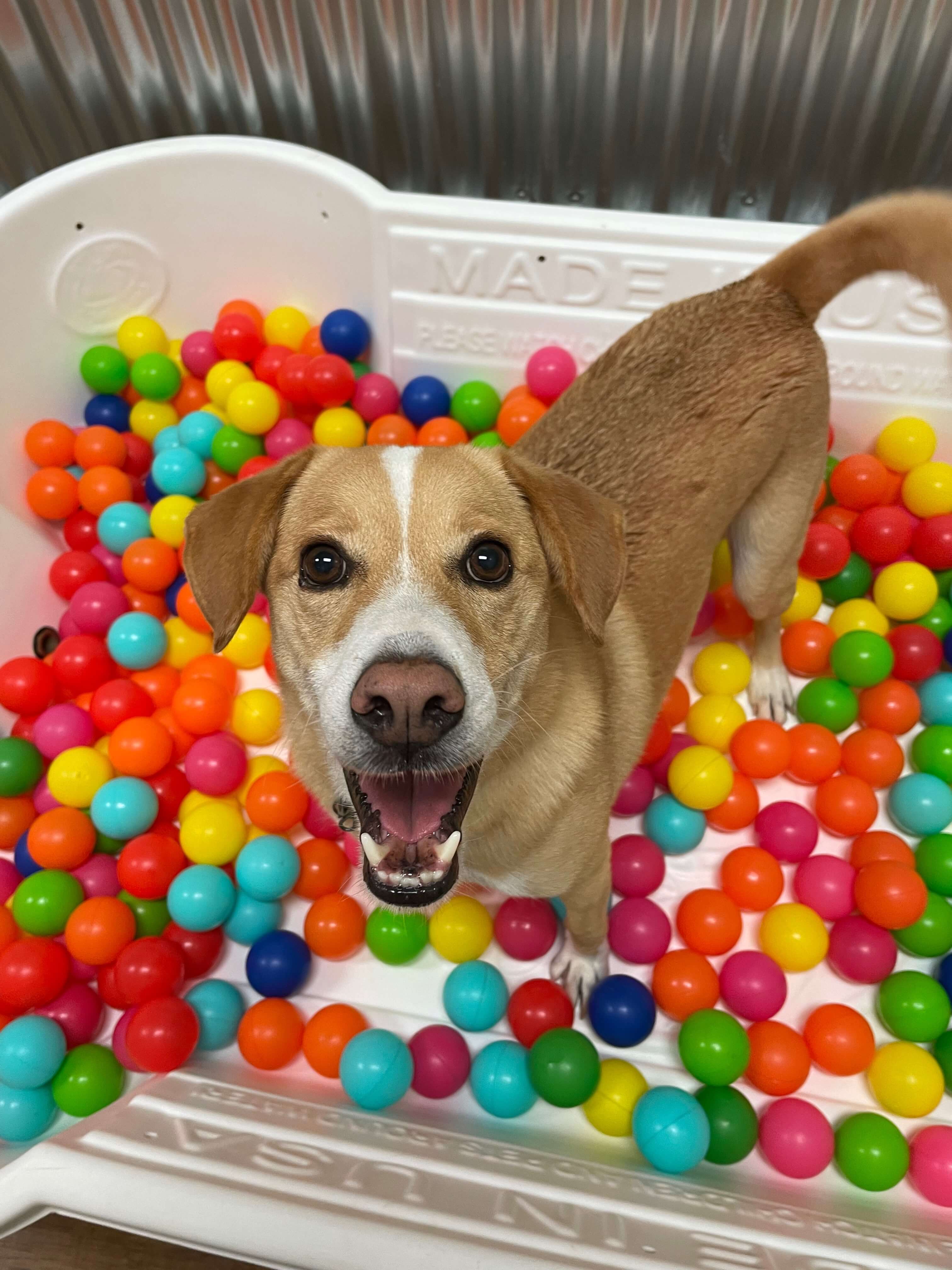 Daily Specials
Each month we offer a variety of different specials and themed enrichment services based on the season to keep your pup active while staying at Camp with us. We have a calendar posted online and at the front desk that will show which daily specials are available during the month. Some of our specials include: Frisbee toss, Water Park Wednesday, Find the treats, Run the bases, Football toss, etc. On select days we offer Pup Cups, which is a seasonal tasty treat that every pup will love. There is always an enrichment service available that will cater to your pups needs while they stay with us so make sure to check out our calendar to pick what your pup will like best!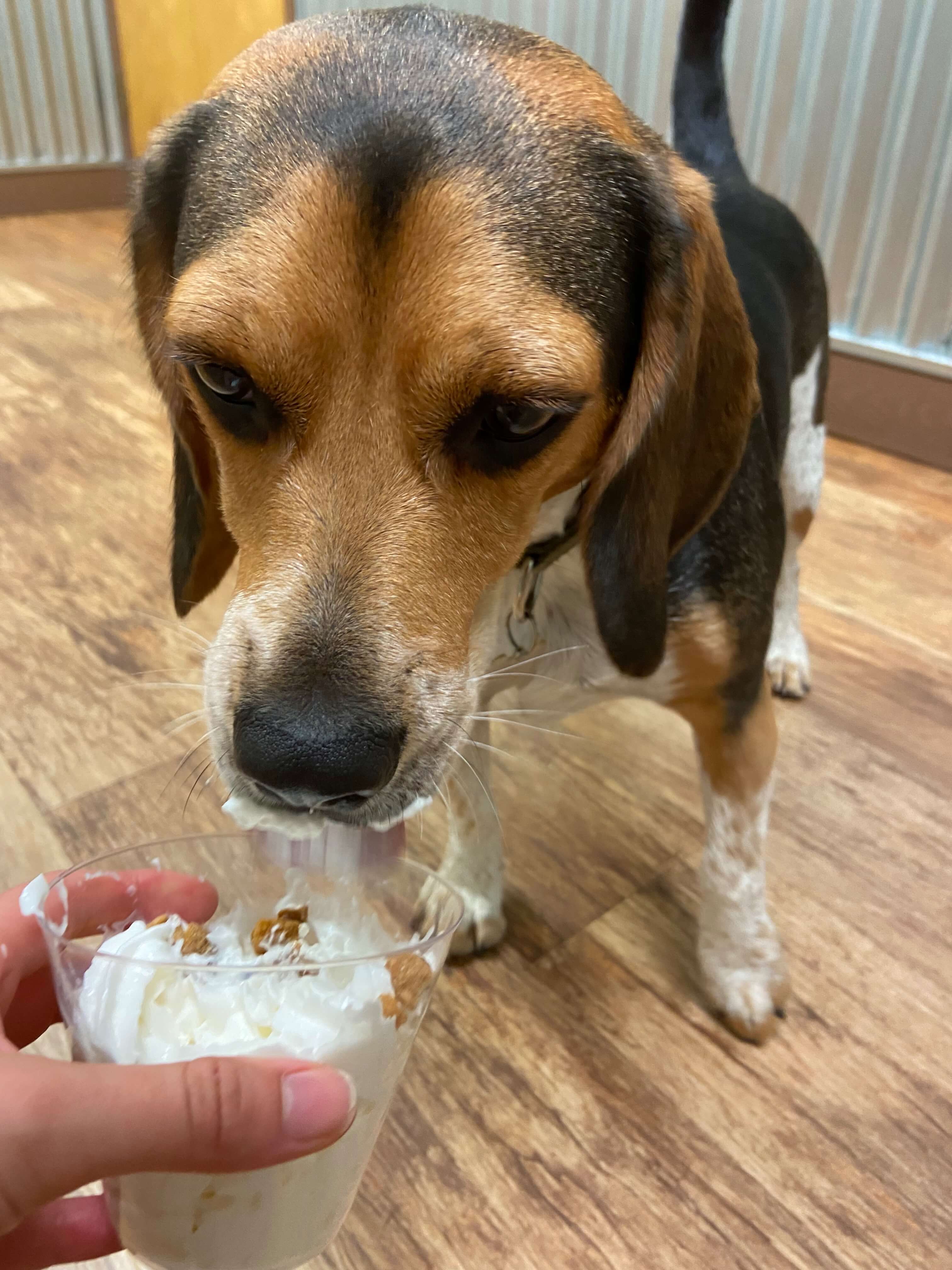 ​
Pricing Information
Please contact Camp Bow Wow Midland Park at (201) 882-0186 for specific details.