Check Out Ann Arbor

Special Offers
Do You Have Your My Dog Digs Camp Bow Wow Magnet?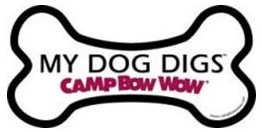 Put this magnet on your car! When we spot you outside of camp, we'll snap a picture and post it on both our Facebook and Instagram page. When you see your car, comment and you'll get either two (2) FREE Full Days of day care or one FREE Overnight Stay! Find these magnets on the front desk at camp!
Click on a coupon to print it.